If your content marketing efforts don't include at least a tip of the hat to content promotion practices, you may be throwing your content budget down the drain.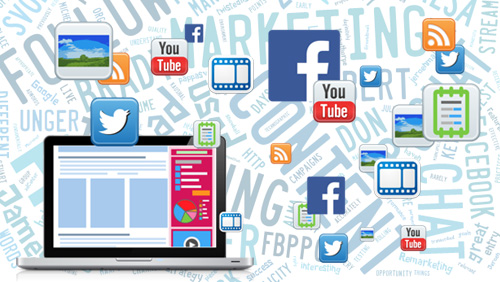 Not only is content promotion an excellent means of wringing every view out of every piece of content you post, it's also something that not many web publishers have on their radars.
Content promotion was the focal point of a recent posting on ShoeMoney.com titled, How to use a little Know Google Adwords Feature to Promote Your Blog Contentby David Melamed on ShoeMoney.com. Melamed's insights go well beyond a simple Adwords trick and are definitely worth considering.
Content Promotion vs. Content Marketing
Differentiating between content marketing and content promotion is one of those challenges that's deceptively simple.
Content marketing is, more or less, defined as the act of targeting specific pieces of content towards specific audiences. You write poker content with the hopes of getting poker players to your site.
Content promotion, on the other hand, is the act of actually drawing attention to that content via advertising and, you guessed it, promotions. Writing an article about poker and publicizing it with a banner ad is content promotion.
In most cases, content promotion is going to come with some out of pocket expenses for advertising; that's the price of doing business.
Most proficient content marketers will invest at least as much as they spent on creating the linkable, shareable asset as they would on promoting that asset.
In order to get the maximum return on investment (ROI) from your advertising budget, Melamed suggests spending some quality time researching your content well ahead of the actual writing; and that's where his Adwords trick comes into play.
The Adwords Trick
In order to get an edge on content development, Melamed suggests finding your readers' informational pain point by going deep into Adwords and Google Analytics.
On the Webmaster Tools side, he uses a feature buried behind the Customization button that allows users to query the questions that lead end-users to their site. It's a very clever means of getting inside your readers' heads and is explained in great depth on another Shoemoney post titled, Look Like a Genius in Only Four Steps.
If you're more comfortable in Adwords, he recommend using the function called, dynamic search ads. Dynamic search ads' original intent was to dynamically create ads for large e-commerce sites based on their content along with creating the advertisements. According to Melamed, this feature:
It tries to show you keywords your content would rank for organically if your site was credible enough. You write the ad description and they dynamically create the headline and choose which page to show.
Once you've got this data, you start developing content around it.
Promote, Promote, Promote
There is, as they say, more than one way to skin a cat and there is also more than one way to promote content.
If paid advertising on ad networks, in and out of the Google ecosystem, you can still enjoy the fruits of content promotion by getting there and making your name known. This approach entails getting to know bloggers, getting attention via meaningful forum posts and lots of elbow.
Content promotion is something we'll likely hear a lot more about in the future, which makes now a great time to learn more about it.
Michaela McNamara – CasinoAffiliatePrograms.com (CAP) is the world¹s largest online gaming affiliate marketing community, and is the Internet¹s primary location for online gaming brands and affiliate marketers to come together and do business. In 2013, CAP launched the official CAP Network. Comprised of both well-known and up-and-coming prosperous iGaming affiliate programs, the network is focused on the success of its affiliates.If you wish to submit your own editorial please contact Bill Beatty.
Comments