Equity Poker Network accused of closing the accounts of 'Aggressive Players,' on the PokerHost skin in a bid to try and create a more recreational player friendly feel.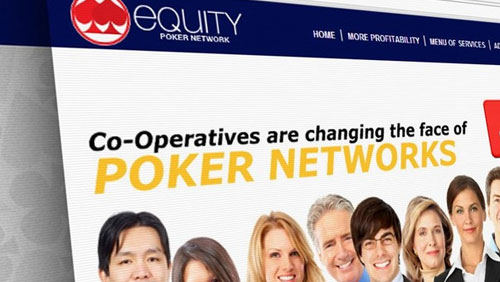 Is the Shark Tax causing PokerHost to ban their winning players in order to save costs?
That's just one of the questions currently being asked on the 'Unofficial Equity Poker Network' thread on 2+2, after a series of posters have unveiled that they have had their accounts closed for no other reason that winning.
The Shark Tax is one of a series of measures introduced by the EPN in a bid to create a more balanced poker ecosystem. It works by penalizing skins that bring an unhealthy balance of winning players to the network.
Poker Host left the Merge network to join the EPN on April 8 and so far three different players have reported that their accounts have been closed on the aforementioned 2+2 thread. In each case the players in question had only played a very short number of hands, and their winnings were also minimal.
The first poster to advise people of his cancelled account was Bazuko who posted.
"Well, I go to log in today and account was disabled…
From Support:
At this time your Poker Host has been closed, since our network has come to this decision after checking your table activity and have notice your aggressive play within the network, they have done a serious of background checks in order to come to this conclusion, at this time since we are in a small but growing poker network we cannot afford your aggressive behavior , we are now in a network the focuses on having recreational poker players and you do not meet this criteria, we thank you for your business at Poker Host, but at this time we will restricted your account, and the we will proceed with the normal process to cash out your funds in a prompt matter. We will be happy to hear from you in about 6months to a year, time the we expect to be big enough to afford your activity and continue the good relationship the we have had."
Bazuko told the thread that he played around, '1k hands as high as 5/10 and was up perhaps 2k.'
Farmslicer 7 told the thread that his account was closed after, 'one tabling 5/10 for less than 1k hands and had won around 1k (post transition) and 3k more (pre transition).'
Patm17 also had an account closed and posted a response from Poker Host onto the thread:
"Erik: Mr Mullaney, we are truly sorry, we have been informed that your account has been closed by Equity Poker Network as they have reviewed your account and consider you a pro or semi-pro poker player."
Patm17 said he had played around 2k hands, and despite saying he 'ran hot' did not disclose how much he had won.
A poster known as Kahntrutahn claimed that players playing on the Full Flush and 5Dimes skins had also had accounts closed fort the same reasons, although nobody came forward to corroborate that story.
We will bring you more news as we receive it.