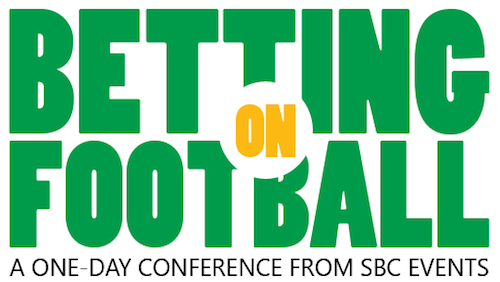 Football remains the world's most bet-on sport and any sportsbook worth its salt knows that the key to having a successful sports betting operation is to understand the nuances of the sport, on and off the pitch.
On May 8, 2014, SBC Events is proud to present "Betting on Football", a one-day conference that aims to tackle key subjects about the sport that will enable bookmakers to reach their desired goals.
Organizers couldn't have picked a more appropriate venue to host the event. We may all be familiar with Stamford Bridge as the home of Chelsea FC, but the whole 12.5 acre site also has conference and banquet facilities, making it an ideal place to host one of the most important football-centric conferences the gambling industry has on the calendar.
The event lasts only one day, but even with the relative time constraints, the Betting on Football conference will still have enough time to tackle a myriad of topics associated to the sport and the gambling aspect that comes with it. The entire day will be filled with a lot of interesting topics, including lessons that can be learned from foreign markets, the best ways to operate in-running in a retail environment, and how you can make a betting shop more football friendly and vice versa, among others.
In addition to all these key topics, the Betting on Football conference will also have some of the best minds in the world of sports and sports betting. Among the prominent individuals that are scheduled to be speakers in the conference include David Clifton, co-founder, Clifton Davies Consultancy; Mark Davies, CEO, Camberton; Rob Hartnett, CEO, Sport for Business; Bernard Marantelli, founder & CEO, Colossus Bets; Calum Macaulay, managing director, talkSPORT; Mike O'Kane, chairman, ESSA; Paul Petrie, co-founder, McBookie; Lee Richardson, CEO, Gaming Economics; and Ian Wright, founder, Rufus.
Concluding this one-day conference is the Betting on Football Awards, the industry's first German-themed honors ceremony that will recognize some of the best work in the field of football betting. The Betting on Football Awards will be held at the Octoberfest Pub along Fulham Broadway from Stamford Bridge. Among the categories that will be honored includes Best Football Marketing Campaign (sponsored by bettingexpert); Best Football Innovation (sponsored by EveryMatrix); Best Football Affiliate (sponsored by Matchbook.com); and Best Football Bookmaker (sponsored by BetConstruct).
Comments