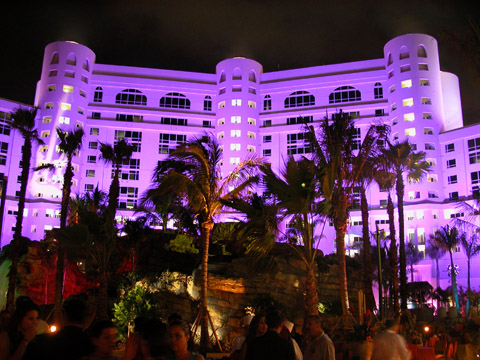 Baseball Hall of Famer Brooks Robinson is back up on the plate but instead of staring down Sandy Koufax, the 76-year old former Baltimore Oriole third baseman is facing the Seminole Hard Rock Hotel & Casino.
The man widely considered as the best defensive third baseman in baseball history has filed a $10 million lawsuit against the Florida casino following an accident Robinson suffered during a charity event at the casino two years ago.
The accident, which saw Robinson fall of an unsecured stage at the casino, has apparently left the Hall of Famer with serious and permanent injuries. It's so bad that two years later, his attorney Jack Hickey told the Miami Herald that Robinson is still suffering from bleeding on the brain, cracks in his spine, and unbelievably, he's even lost five inches in height.
So Robinson's taking Seminole Hard Rock to task, asking that the casino pay $9.9 million to compensate for all of his surgeries, medications and physical therapy. Hickney even estimated that Robinson has lost almost $3 million in income to his family and his charities so somebody needs to be held answerable for his deteriorating health and all that lost money.
But whether he even gets that money is debatable considering that under the state's legal agreement with the tribe, anybody who suffers an injury at a tribal casino and sues only stands to gain not more than $200,000 per person and $300,000 per incident,  the same capped limits that apply when the state is sued for negligence. Last time we checked, $200,000 is a long way away from $10 million.
The obvious dilemma Hickey faces is how it can navigate around that clause to get the casino to pay for the compensation Robinson is seeking. According to the lawyer, Seminole Hard Rock should be held liable for Robinson's injuries because the stage where the Hall of Fame fell from was "set up improperly and employees should have taken action to make it safe."
"The curtain provided the illusion that there was some support, partition, wall, railing or some other structure to prevent people from falling off the stage," Hickey wrote in a letter sent to the tribe's insurance company Zurich Insurance. Whether Hickey has a case for his client or not, he still has to convince a lot of people to force the tribe to pay more than it's responsible for as stated in the tribe's legal agreement with the state of Florida.
Not surprisingly, Seminole Tribe spokesman Gary Bitner defended the agreement between the tribe and the state, saying that the tribe has already waived its complete immunity from any liability under state law. Had it not done so, injured parties stood to gain next to nothing from their injuries. "The tribe wanted to do this from the get-go for consumers to be sure that people had the sense of being protected on the property," Bitner told the Herald. "The tribe is in the business of welcoming people to its casinos and making sure people feel they are in a safe and protected environment while they are there."
That being said, the spokesman did express confidence that a resolution deemed fair by both sides would be negotiated, although when that will be and how much Robinson will receive is still not being disclosed.
Comments