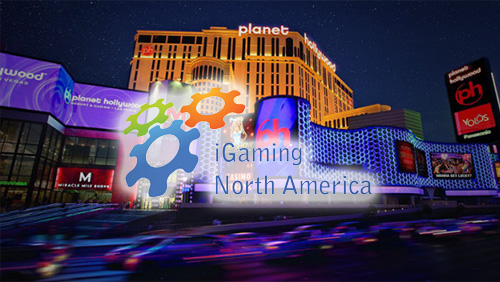 [polldaddy poll=7895790]
The iGaming North America Conference (iGNA) hosted one spirited debate between anti-iGaming advocate Andy Abboud versus Caesars Interactive Entertainment Chief, Mitch Garber. Those who were fortunate enough to attend Day 1 of the iGNA lined up and intently watched the two have at it. That is why for last week's poll, we decided to ask our readers who won the iGNA debate.
The results are in!
48% answered, Didn't watch/ Don't care. Maybe these were the people who weren't able to attend Day 1 of the iGNA or were just not interested in another good vs. bad debate about online gambling.
43% answered Mitch Garber. Mitch Garber pointed out that online operators go through the same licensing process for its land-based casinos that they do for their online casinos. He also believes that Internet gambling is a natural evolution of real-money wagering.
9% answered Andy Abboud. One of the things Andy Abboud cited was PokerStars' recent involvement with the Morongo and other card rooms in California as one of his fears. He indicated that if a no 'bad actor' clause were introduced in the State, it would have negative repercussions on the entire industry.
The debate was actually more of a back-and forth discussion, effectively controlled by Steve Lipscomb, best known as the founder and former CEO of the World Poker Tour (WPT). He also stepped in to take control of the debate on occasion, when things became slightly heated or members of the audience expressed a reaction. The debate ended with the two discussing the online poker-only vs. full Internet gambling debate.
For this week's poll, we ask our readers about Sheldon Adelson's backed Bill and what it means. Check back next week to see what our readers think.
Comments