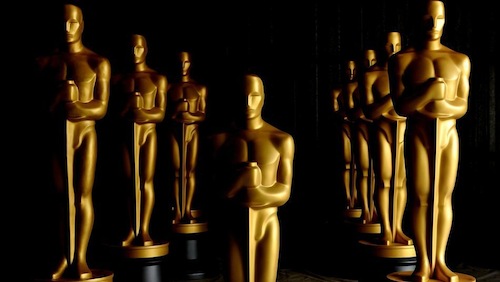 If you're making any plans on putting down odds on which movie wins Best Picture in the 2014 Academy Awards, it might not be the smartest of ideas to go against 12 Years A Slave.
The movie was already the prohibitive favorite to win entering awards season and so far, it hasn't disappointed. It's already won the award for Best Motion Picture – Drama at the Golden Globe Awards while also bagging the award for Best Film at the 67th British Academy Film Awards.
So it really hasn't relinquished its stranglehold as the favorite to win Best Picture at the 2014 Oscars and Las Vegas oddsmakers aren't playing around, making the Steve McQueen-directed drama an overwhelming 1/5 favorite. Yep. Your $50 wins you $10 bucks. If you're sensing an upset, the next closest odds goes to Alfonso Cuaron's Gravity, which is at 4/1, followed by American Hustle at 12/1.
If the odds for Best Picture aren't suiting your fancy, you can put money down on who wins Best Actor and Best Actress. Unfortunately, both categories also have overwhelming favorites with Matthew McConaughey at 1/5 odds for the Dallas Buyer's Club. Meanwhile, Chiwetel Ejiofor is 5/1 to win Best Actor for his role as Solomon Northup in 12 Years a Slave. If you want some value, Wolf of Wall Street's Leonardo DiCaprio is at 5/1.
Moving to the Best Actress Award, Cate Blanchett is the odds-on favorite and her 1/30 odds have reflected what sounds like an inevitable win for her role in Blue Jasmine while Amy Adams is at 12/1, followed by Sandra Bullock at 15/1.
In the Best Supporting Actor category, Jared Leto is the favorite at 1/10 with only two other notable contenders – Barkhad Abdi and Michael Fassbender – really worth looking into, both of whom, coincidentally, are 10/1 odds to upset Leto for their roles in Captain Philipps and 12 Years a Slave, respectively.
Finally, the Best Supporting Actress is a two-horse race between Lupita Nyong'o and Jennifer Lawrence. The latter was the initial favorite heading into awards season but Nyong'o's awards haul leading up to the Oscars has turned her into a 4/7 favorite with the American Hustle star not far behind at 5/4.