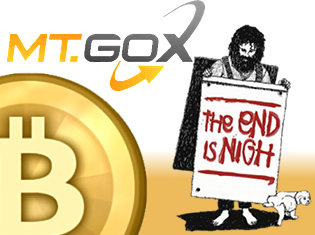 Stop us if you've heard this one before, but the latest launch attempt by Bitcoin-friendly online poker site Infiniti Poker appears to have failed. Infiniti is the pet project of Michael Hadjuk, who must share DNA with the late Howard Hughes, as Infiniti is beginning to resemble Hughes' infamous Spruce Goose non-flying airplane. Infiniti appeared headed for liftoff before Christmas, accepting deposits in both US dollars and Bitcoin, but the latest 'soft launch' appears to have come in for a hard landing, with players unable to log-in or access their deposits since mid-February.
Last week, Infiniti player rep Eduardo 'Swag' Jackson posted a notice to 2+2 informing players that Infiniti was "in the process of switching banks" but since the "legacy banking system has never ceased to disappoint us," he was "hesitant to put out an estimated time for when this will be completed and cashouts will be able to be processed." Jackson claimed to be as "disgusted as you are frustrated" with the lack of progress.
MT. GOX COLLAPSES, PANIC ENSUES
One can only hope Infiniti's woes don't stem from the apparent collapse of Bitcoin exchange Mt. Gox, which went offline on Monday after falling victim earlier this month to hackers exploiting their site's "transactional malleability." On Tuesday, Mt. Gox broke the deafening silence by releasing a two-line statement to the effect that due to "recent news reports and the potential repercussions on MtGox's operations and the market, a decision was taken to close all transactions for the time being in order to protect the site and our users. We will be closely monitoring the situation and will react accordingly."
Further muddying the waters is the plan outlined in the internal 'Crisis Strategy Draft' (read it here) that surfaced in the wake of Mt. Gox first going dark. The draft states that Mt. Gox is missing over 744k Bitcoin – 624k of which belonged to customers – via a "malleability-related theft which went unnoticed for several years." The document lists Mt. Gox's assets at around $22.4m in fiat currency versus around $55m in fiat liabilities above and beyond the missing Bitcoins. The document also implies that an industry bailout is in order because news of Mt. Gox's bankruptcy could set back Bitcoin's public acceptance "5-10 years and could cause governments to react swiftly and harshly … This isn't about saving MtGox any more."
Speculation has it the document – the authenticity of which has yet to be confirmed – was leaked in order to reinforce the impression that a plan is in place to reboot Mt. Gox. The "4 Parts Strategy" outlined in the undated document calls for switching off the Mt. Gox exchange on Feb. 25 for a period of one month while announcing a restructuring and rebranding to a new 'Gox' exchange. Online domain registrars GoDaddy records show that Mt. Gox CEO Mark Karpeles had purchased the Mt. Gox domain but all Karpeles would confirm to Reuters was that the company was at "a turning point" and he'd have an announcement to make "soonish."
CURSE THE DARKNESS OR LIGHT A CANDLE?
Other prominent Bitcoin exchanges, advocates and institutions banded together to release a joint statement intended to minimize the fallout. The statement emphasizes that the "tragic violation of the trust of users of Mt.Gox was the result of one company's actions and does not reflect the resilience or value of Bitcoin and the digital currency industry." The CEOs of Coinbase, Kraken, Bitstamp, Circle and BTC China have pledged to coordinate efforts to reassure customers as to the safety of their Bitcoin funds.
Erik Voorhees, former owner of Bitcoin online gambling site Satoshi Dice and current CEO of Coinapult, released a statement via Reddit revealing he was personally out 550 Bitcoins via Mt Gox's demise. Voorhees blamed himself for leaving those funds "with an entity that had proven incompetence repeatedly." Voorhees warned that Bitcoin was in for "an ugly week" of savaging by media outlets already dubious as to Bitcoin's viability and smelling fresh blood in the water.
But Voorhees maintains that the lesson to be learned here "is not that Bitcoin is broken. Bitcoin is fine." Voorhees warned against some who might use Mt. Gox's collapse as a call for greater regulation "to save us from the evils and incompetence of man. For the regulators are men too, and wield the very same evil and incompetence, only enshrined in an authority from which it can wreck amplified and far more insidious destruction."
Voorhees says the real lesson is that Bitcoin advocates are "building a new financial order" and such construction will come at a price. "We are at risk from fraud, from corruption and from evil … from journalists seeking headlines and from politicians seeking power and glory … Devastation will befall us repeatedly… [but] the world needs what we're building … Hold on that thought."
Indeed, despite the hoopla, the fiat price of Bitcoin has already begun bouncing back from its low point on Tuesday, as more people realize that this is no time to throw out the baby with the bathwater. Venture capitalist Marc Andreessen told CNBC that Mt. Gox's collapse reminded him of failed US brokerage MF Global, which went belly-up in 2011 after failing to properly segregate $1.6b of customer funds. In other words, fraud is fraud, regardless of what type of currency it employs.
Comments