The Office of Fair Trading (OFT) has sent out a firm message to game developers by publishing eight principles for online and app-based games.  The principles are intended to clarify the games industry's obligations under UK consumer protection law and apply to all online and mobile apps, with certain principles aimed specifically at protecting children and young people.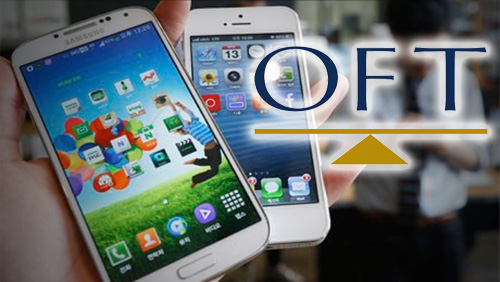 The games industry is rapidly growing, especially in the online and mobile apps sector. 75% of UK adults currently play online games, which increases to 89% of children in the seven to 15 year age bracket according to a survey by PhonePayPlus. In the UK and across the world, games developers have been benefitting from increased audiences and in some cases this has led to runaway success: a good example of which is Candy Crush app-developer King, which hopes to raise up to $500 million floating on the US stock exchange this year.
The eight principles were developed after a market investigation at the end of 2013 raised concerns that some industry-wide practices could be interpreted as being unfair, misleading and commercially aggressive. The investigation also highlighted that children in particular were being pressured to make in-game purchases. Although the ideas are not new and each principle is arguably already enshrined in law, the OFT's decision to publish these principles is a timely reminder to the industry of how important compliance is and suggests that the OFT (or the Competition and Markets Authority as it will be after 1 April 2014) will be contemplating enhanced enforcement of these principles throughout 2014.  It also reflects the thinking adopted in the Consumer Rights Bill (particularly the references to prominence of pricing information); albeit that the Bill is not yet law.
The eight principles
Information on costs: Information about the costs associated with a game should be provided clearly, accurately and prominently up-front before the consumer agrees to download or play the game. Costs should be broken down into initial, subsequent and optional extra costs.
Material information on the game: All material information about the game should be clear, accurate, prominent and provided up-front, before the consumer begins download or play the game. 'Material information' includes, but is not limited to, the characteristics of the game and any information necessary for the average consumer to make an informed decision to purchase.
Contact details and complaints handling: Information about the gaming business should be clear, accurate, prominent and provided up-front, before the consumer begins to download or play the game. Contact details and information on complaints-handling should be easy to obtain.
Commercial intent of game: Any in-game promotion of paid-for content, or the promotion of any other product or service, should be clear and distinguishable from normal gameplay with the burden for clarity increasing with a decreasing target audience age.
In-game purchases must not appear necessary unless they are: Consumer must not be misled into thinking that payments are necessary or are an integral part of the game if that is not the case.
No use of commercially aggressive strategies: Games should not invoke aggressive strategies, which may exploit a child or young person's inexperience, vulnerability or credulity.
No direct exhortations aimed at children: A game should not include direct exhortations to children to make a purchase or persuade others to make purchases for them.
No unauthorised payments: Payments should not be taken unless authorised by the payment account holder and authorisation involves informed consent on behalf of the payment account holder. Consent should not be assumed via opt-out provisions.
The principles can be found can be found annexed to the Children's Online Games report and consultation and the industry must ensure that it complies with all eight by 1 April 2014.
Gemma Boore is a corporate and commercial solicitor at Bates Wells & Braithwaite London LLP. She developed an interest in the regulation of gaming, betting and gambling while completing her legal training in London and has since followed developments with interest and regularly attends industry events. During her day at BWB, Gemma works on a broad range of corporate and commercial transactions for both public and private companies including mergers & acquisitions, equity capital markets work, corporate finance, venture capital and private equity, company start-ups and group reorganisations. She is also involved in advising on banking & insolvency, partnerships, commercial contracts and terms and conditions of trade for all manner of commercial entities. If you wish to submit your own editorial please contact Bill Beatty.