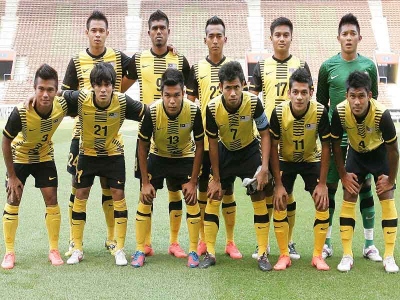 Guest teams playing in sporting leagues have always been an iffy proposition. The mere fact that they play mere exhibition games already lends to questioning what kind of competitive balance the league has. But that's only one element to it; there's also the gambling part that could potentially be more damaging.
This is bringing brought up because the upcoming National Premier Leagues Queensland will feature Harimau Muda A, a Malaysian under-22 side that while eligible to play for competition points, will not be allowed to make the finals. Instead, the team's inclusion is merely to prepare the team for international competitions in Asia.
So the question begs: if you're playing in a league where you're ineligible to win any kind of trophies, what is it exactly that you're playing for?
International match fixing expert Declan Hill, the the man who penned the book The Fix and The Insider's Guide to Match Fixing, has the same concern when he told Fairfax Media that the inclusion of Harimau Muda A could potentially open the NPL Queensland to the wide-reaching tentacles of match-fixing.
"If you have a team in your league, they should be able to win it," HIll said. "Otherwise you've got to wonder what it is they're playing for."
The concern is legitimate because we've seen setups like this get compromised because of match-fixing. Even the team in question, Harimau Muda A, has been involved in an episode like this in the past, particularly when it played in the Singapore S-League back in 2012. At that time, former Geylang United goalkeeper Yazid Yasin was approached by fixers to throw a game against them. Under a similar setup, wouldn't it be fair to ask if something like that can happen again?
To be fair, the team has had no history of match-fixing so it's not really their fault. They play in these competitions as guest teams to harness their skills and improve, which is admirable and worthy of praise. But with it comes a way for match-fixers to potentially manipulate members of the team or its opposition into throwing some games.
The league, of course, took exception to these concerns, saying that any suggestions of that ilk isn't fair to the reputation of Harimau Muda and the NPL as a whole. Football Queensland chief operations officer and NPL boss Ben Mannion has even given his assurance to all parties involved in the decision-making process – Football Federation of Australia, the Asian Football Confederation, and even FIFA – that all steps are being taken to ensure that the league doesn't get infiltrated by these worms. "We've got Sportradar that we work with at the FFA level, which is an internationally renowned agency to monitor sports betting and stop match fixing," Mannion pointed out.
That's all well and good, but to say that the league is bullet-proof to such concerns is a naive assumption at best. After all, match-fixing has had its claws on the region in the past with Brisbane Premier League club Albany Creek Excelsior getting caught up in its own sordid match-fixing affair. Who's to say that it won't happen to NPL Queensland now that there's a team that is, essentially, playing for nothing but experience.
Compounding matters is the level of interest and attention Harimau Muda A is going to get in Malaysia now that its slated to play in an international league. All that attention could attract match-fixers to keep a sharp eye and ear on the competitive climate of NPL Queensland and use that to set into nation invitations for players and officials in the league to throw a game or two to line up their pockets.
Officials from NPL Queensland can snub their noses at this concern now, but what kind of explanation will they give if match-fixing in the league does take place?
Here's to hoping it never comes to that.
Comments