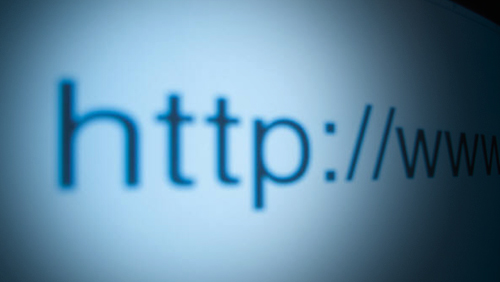 Sadly, it's much easier to destroy your website with mistakes than it is to repair it and make it a conversion minefield. Here are the 13 unlucky things you might do to your site that make it a cringe-worthy experience for your players.
1. Making It All About You
The unfortunate fact is that people don't care about you, so the only way of getting them interested is to speak to their needs, instead of placing yourself in the center of everything.
2. Buying a Low-Quality Email List
List buying is one of the more popular marketing methods on the web. However, you really need to be careful when making a purchase. What we advise you to do is always check your leads through XVerify.
3. Not Being Mobile-Friendly
Mobile is growing fast as a way for people to access the web. Simply speaking, 2014 is the perfect time to make your site mobile-accessible.
4. Too Many Keywords
Keyword stuffing is so 1994. It's funny though that so many people are still using the tactic on their sites.
5. Cluttering Your Homepage
Your homepage should be about one thing only… and that is to give a concise explanation of what your site is about and how people can benefit from it. Nothing more, nothing less.
6. Never Mind Editing
Good content needs time. There's simply no other way around it. There should always be two phases of developing an article: writing and editing.
7. Getting Cheap Hosting
The hosting industry is probably one of the better examples of the ages-old rule – you get what you pay for.
8. Too Risky SEO Practices
Going stealth with what you're doing in terms of SEO and acting only on methods that are proven to work is the right direction to follow. Don't risk where you don't have to.
9. Too Many Plugins
WordPress plugins consume your server's resources, cause your site to load slowly, and even create some security vulnerabilities. Only use what's essential to your site.
10. By-the-way Social Media Approach
The way you're using social media has a huge role in your marketing and audience interaction. Be proactive, not reactive.
11. No Split Testing
Split testing is the easiest, the cheapest, and the best way for improving your conversion rates (and thus your profits as well).
12. Not Keeping Your Domain Registered Long Term
There's probably nothing worse than missing the date when you're supposed to pay your annual domain fee. A good way to get around it is to register your domain for 4-6 years at a time, instead of just 12 months.
13. Having a Long Decision Process
Inaction is among the top causes of failure. In literally 100% of the cases, it's better to make decisions fast and then improve over time, than try to make the perfect decision right at the first try.
CasinoAffiliatePrograms.com (CAP) is the world's largest online gaming affiliate marketing community, and is the Internet's primary location for online gaming brands and affiliate marketers to come together and do business. In 2013, CAP launched the official CAP Network. Comprised of both well-known and up-and-coming prosperous iGaming affiliate programs, the network is focused on the success of its affiliates. If you wish to submit your own editorial please contact Bill Beatty.
Comments