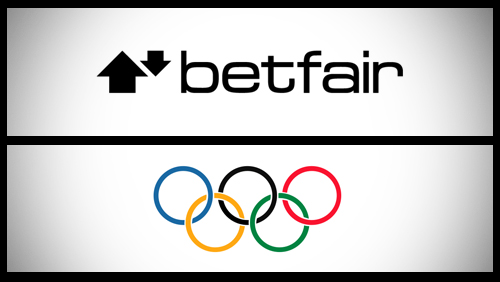 Betfair agree a memorandum of understanding with the International Olympics Committee (IOC) in a bid to do their part in ensuring a betting scandal doesn't affect future Olympic games.
In a hope that transparency will help keep Olympic games betting lines free of corruption, Betfair have signed a permanent information-sharing agreement with the International Olympic Committee (IOC).
The two organizations have entered into similar agreements before – most notably the Beijing Olympics in 2008 and the London Olympics in 2012 – but this is the first time the pair have entered into a longer-term deal.
The Memorandum of Understanding (MoU) covers all future Summer and Winter Olympic games, as well as other competitions organized by IOC affiliated International Federations (IFs).
The agreement will allow the IOC to ask Betfair to share information and transactional data should suspicious betting patterns raise their ugly heads.
"The interests of sports governing bodies, like the IOC, and Betfair are completely aligned in wanting to ensure customers can bet in fair, transparent and secure markets on exciting sporting events," said James Midmer, Betfair corporate communications. "Today's agreement is another sign that sports and the betting industry are continuing to co-operate in this area."
It's not the first deal the IOC has made in a bid to make their games free from betting malpractices, after also securing the services of the Nevada Gaming Commission to keep a watchful eye on Stateside betting patterns at the 2014 Winter Olympics in Sochi.
Mark Adams, the IOC's Communications Director had this to say to the press: "We are very pleased with these agreements, which build on our successful collaboration during London 2012," said Adams. "This information will be used by the IOC's newly established Integrity Betting, Intelligence System (IBIS), which will be in operation for the first time in Sochi."
The agreement now means that Betfair have signed MoU's with over 50 different governing bodies from every part of the world since it first struck a deal of this kind with the Jockey Club back in 2003.
Betfair Appoint a New Non Executive Director
Betfair Group has appointed Mr. Leo Quinn, as Non-Executive Director and he will join the board with effect from March 5th, 2014.
Prior to joining Betfair Quinn was the Chief Executive Officer (CEO) of FTSE 250 QinetiQ Group plc. and had been since 2009. Previous roles include CEO for De La Rue and Divisional COO with Invensys plc.
Betfair Chairman, Gerald Corbett said: "We look forward to welcoming Leo to our Board, he has an excellent track record, considerable international experience in large public companies and will be a great addition to the Board."
Commenting on his own appointment, Leo Quinn said: "Betfair has an enterprising and unique business model and I am delighted to join the board at such an important time in its development."
Comments