London Affiliate Conference
The London Affiliate Conference (LAC), February 6-9, is the crown jewel of affiliate marketing conference season. This big-time, but still cozy and friendly, event is Who's Who of casino affiliate marketing faces.
LAC serves up some incredible opportunities for making new connections; learning about the latest and greatest games; as well as plenty of cocktail hours where social lubricants flow fast and furious.
Of course it's not all fun and games on the LAC schedule. This year's agenda includes some serious discourse on legal and technical matters; the potential role of Bitcoin in the igaming industry; and, of course, plenty of serious SEO talk.
There's still plenty of time to make arrangements for this year's LAC and registration is free for affiliate partners.This is one affiliate marketing conference you don't want to miss.
ICE Totally Gaming 2014
ICE 2014 takes place February 2-6 in London and covers an incredible amount of ground for anyone with an interest in the gaming industry.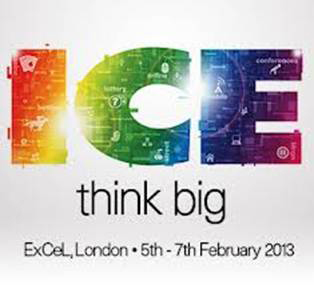 Whether you're sticking with traditional casino affiliate marketing or looking to branch out into another corner of the business, your chances of making that connection on the 55,000 sqm ICE Exhibit Hall are pretty good.
Besides the exhibit hall, ICE 2014 offers a host of seminars that focus on international gaming opportunities.
Registration for ICE 2014 can be done online and there's still plenty of time to get on the list.
Affiliate Summit West
Although Affiliate Summit Westhas already come and gone this year, this is a massive affiliate marketing expo that took place at the lovely Paris Las Vegas Casino Hotel and Casino with record attendance. It isn't a gaming-specific show, which makes it a great opportunity for affiliates who are looking to diversify their portfolios.
This year's event featured hundreds of exhibitors and a keynote address from Steve Denton, Vice President of Marketing Solutions, eBay Enterprise. (If you're interested, Affiliate Summit East is scheduled for August 10-12 in New York.)
SMX Israel
For better or for worse, affiliate marketing and SEO are joined at the hip, no matter how many headaches the latter causes the former. If you're looking to stay ahead of the latest SEO trends (and SEM, too!), the Search Marketing Expo (SMX) Israel could be well worth your time.
SMX takes place on January 26 at the Inbal Jerusalem Hotel in Jerusalem.
We know not everyone can make the trip to Israel, but with igaming's huge Israeli footprint, we're guessing lots of familiar faces will be making appearances at SMX Israel.
iFX Expo Asia
The Asian online gambling market is a big prize in the eyes of most casino affiliates, but legalization/liberalization isn't going to happen anytime soon. That doesn't mean you've got to wait around to build up an Asian customer base.
FOREX and binary options are very popular in that part of the world and iFX Expo Asia is a good place for getting a handle on which programs convert and which ones should be avoided. It's a finance oriented show that offers plenty of good opportunities for affiliates.
iFX Expo Asian takes place take January 22 and 23rd at the Macau Venetian.
CasinoAffiliatePrograms.com (CAP) is the world's largest online gaming affiliate marketing community, and is the Internet's primary location for online gaming brands and affiliate marketers to come together and do business. In 2013, CAP launched the official CAP Network. Comprised of both well-known and up-and-coming prosperous iGaming affiliateprograms, the network is focused on the success of its affiliates. If you wish to submit your own editorial please contact Bill Beatty.