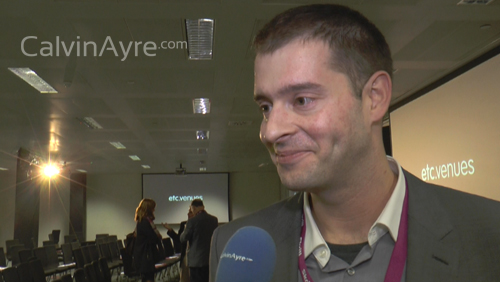 I attended the Social Gambling Conference a few weeks ago and wanted to expand on something that caught my attention. The final session of the conference featured a panel of Bitcoin experts and even though the discussion turned into more of a 101 than anything else, the simple point that Bitcoin is a perfect fit for social gaming truly stuck with me and I wanted to find out more.
According to Social Gambling Conference Panelist Eric Benz, VP Global Business Development for ZipZap, "Bitcoin is the perfect fit for social gaming".  Benz mentioned several reasons why the fit is such a natural one, first being that the transactions in and out are instantaneous and the second being the low transactions fees allowing for social gamers to transact in small amounts.
"[Bitcoin] allows [the users] to top up their account instantaneously", said Benz.  "It provides a system for microtransactions to where users have the ability to transact with 50 cents or a dollar or two dollars.  Before a user would have to say, 'I'm going to have to take $50 or $100 to top up for my social gaming account".
These two reasons are fantastic from a social gamer point of view, especially seeing as their deposits tend to be in tiny amounts, but there are benefits to social gaming operators as well.  When using an intermediary for payment, the fees associated with Bitcoin are smaller than the fees associated with a processor such as Skrill or Neteller.  For example, when using a Bitcoin intermediary such as Bips.me the fees hover around 0.5% while the more traditional payment processors charge operators fees of around 2%. 
Adam Leonard, currently serving as a ZipZap advisor, said that Bitcoin-only gaming sites, many of which that have a social gaming focus and feel, are raking in 20 to 30 million in revenue per year.  Clearly there are people already out there using Bitcoin who want to spend it on social gaming, so by adding the option to a social gaming site, there's a whole new player pool to tap into.
For operators who would rather not hold Bitcoin for whatever reason (currency fluctuation, etc), there are services available such as Bips.me that will instantly convert the social gamer's Bitcoin deposit into fiat and vice versa for withdrawals, removing most of the risk involved for the operator. 
Another benefit of adding Bitcoin as a payment option is to help spread the word of Bitcoin and to help legitimize the concept of Bitcoin.  Leonard pointed this out and said that if an operator is a Bitcoin fan, that fact alone is reason enough to add the currency to their payment options.  This concept sounds a lot like why Roger Ver added Bitcoin to MemoryDealers.com, but that's another story for another day.
Another point made at the Social Gambling conference worth mentioning was PKR's Jez San's comment that the social gaming industry does not possess the strict regulations that the online gambling industry has picked up in various jurisdictions.  This means that social gaming operators can simply add Bitcoin to their suite of payment options without having to go through the regulatory hoops that online gambling companies may have to deal with.  Its possible this may change at some point in the future, but why not take advantage of a good thing while we can?