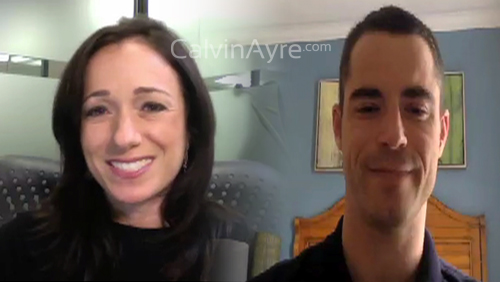 Roger Ver is one of the most well known personalities and professionals involved with the Bitcoin industry.  He's earned the nickname "Bitcoin Jesus" amongst Bitcoiners and beyond due to his passion for Bitcoin and his generous efforts to educate the world on the wonders of the virtual currency.
As a Silicon Valley native, Ver has been surrounded with technology and innovation from an early age and has clearly taken advantage of the exposure.  Verpossess a rich background of economics, politics, entrepreneurship and investment, currently servings as the CEO of MemoryDealers.com, a company that he started at 19 years of age.
2011 marked the year that Ver took an active interest in Bitcoin, added the virtual currency to Memory Dealer's payment options and began investing in a number of Bitcoin related startups. "Bitcoin is where computer meets economics- it was a perfect fit for me and my interests", he said.
Ver first heard about Bitcoin by listening to "Free Talk Live", a show that he highly recommends to this day. "I had a good understanding of what money is, or what money should be, and when I understood Bitcoin and realized all the properties that Bitcoin has, I realized that it was the best form of money the world has ever seen", he said.
Ver's company Memory Dealers may have started accepting Bitcoin for payment a few years ago, but Ver's motivations for adding the currency as an option go far beyond what meets the eye.
"I integrated Bitcoin into my business in early 2011, but not because I actually expected people to pay me in Bitcoin for various things, but because I wanted to show the world that hey, this is something that is worth paying attention to, and I could use my business as a platform for doing that", he said.
Ver continued to explain that the type of people using Bitcoin a few years ago and even today are typically individuals as opposed to businesses – and MemoryDealers.com caters to businesses – but that things are quickly changing and we're seeing more and more big businesses such as Heineken getting involved with Bitcoin.
"Just about everybody likes beer, and if beer companies are now considering getting involved with Bitcoin, I think that means Bitcoin is well on its way to entering the mainstream consciousness", Ver said.
Over the past few months we've seen a drastic increase in the price of a Bitcoin, up to $1200 USD at its highest.  According to Ver, that price increase comes as a result of good old supply and demand – the supply of Bitcoin is limited and as the demand increases, the price increases.  Veradded that a few years back a lot of people ignored him and the idea of Bitcoin, but now that the price has increased so much, those same people are coming back and saying they want in. One person explained to Ver he thinks its "safer" to get involved now that the price is $850 rather than $50.
"Maybe [the increased interest] is a part of this group mentality which is fine, I'm happy for it to happen now than never, but if that is the case, we're going to start seeing the price jump up even more as these additional people and more business start using Bitcoin because that supply is going to be limited forever", Ver said.
A challenge with Bitcoin at present is that even though the price is indeed on the rise, the price continues to fluctuate on extremes, $250 in 24 hours even.
Ver explained, "The overall market cap for Bitcoin is still very, very small and there are still a lot of people that are holding a lot of Bitcoins that are able to move the market…but as time goes on, and the overall distribution of the ownership of Bitcoins spreads out, there will be much slower price swings".  He added, "We're still a couple years away of that at the very earliest, so hold on to your seat its going to be a wild ride along the way, but the general trend is definitely up rather than down".
Of course Bitcoin also has its skeptics, including those who believe the currency's recent price increase is a merely a bubble that is going to burst.  Ver's response?  "They've been wrong every time they said it in the past and they are going to be wrong this time when they say it again".  Verremembers when people were saying the bubble is going to burst when Bitcoin hit $1 USD, something that is pretty hard to believe when we hear it today.
The demand for Bitcoin is also growing in China and some believe this is why we've seen a relatively swift increase in price. However, in recent Bitcoin news there are stories about the Chinese government blocking business between Bitcoin exchanges and third-party payment processors in China.  Along with the stories came a drastic drop in Bitcoin price, however Ver believes there has been a lot of misinformation regarding the situation in China and the price drop is actually due to an overreaction from the West rather than reduction of Bitcoin demand in the East.
"If you look at the price drop down in the last couple of days since that news, its people here in the West selling their Bitcoins that are causing the price to go down, its not people in China selling their Bitcoins. So if anything, I think the people in the West just need to calm down about it, Bitcoin is still definitely headed in the right direction", he said.
On a lighter, more positive note, Ver has recently donated 1000 Bitcoins, worth over 1 million US dollars at the time donated, to the Foundation for Economic Education (FEE) because it took Bitcoin two years and two months to outperform silver, gold and the US stock market by more than one hundred times (he predicted it would take just two years). Ver's donation is extremely generous considering 1000 Bitcoins were worth only $10,000 at the time of his prediction and of course he's chosenthe donation recipient with care.
"It's the Foundation that put out all sorts of literature and books that I read when I was younger and allowed for me to understand what Bitcoin is and why its going to be so important and why it is the best form of money the world has ever seen". He added, "Anyone who's an investor realizes that anything that outperforms the stock market by 100 times is just absolutely incredibly and it's because Bitcoin really is that amazing".
It's certainly been an exciting year for Bitcoin and as Ver has pointed out time and time again, despite the currency's constant fluctuation, the general trend is moving upwards not downwards. When it comes what to expect in 2014, the Bitcoin community is full of high hopes and expectations and so is Ver. "I think we're going to see the same sort of thing that we saw in 2013, only even more of it and even faster", he said.
Comments