"Mobile is the future of your business"– Tarquin Henderson, Head of EMEA Gaming Sales, Facebook
"Its all about data now…if you have data, use that data"- James Hilton, CEO, M&C Saatchi Mobile
"The most valuable real estate is the homescreen"- Aideen Shortt, Gaming Consultant
"Mobile is happening under our noses, even in Latin America"- Vicenç Martí, CEO, Akamon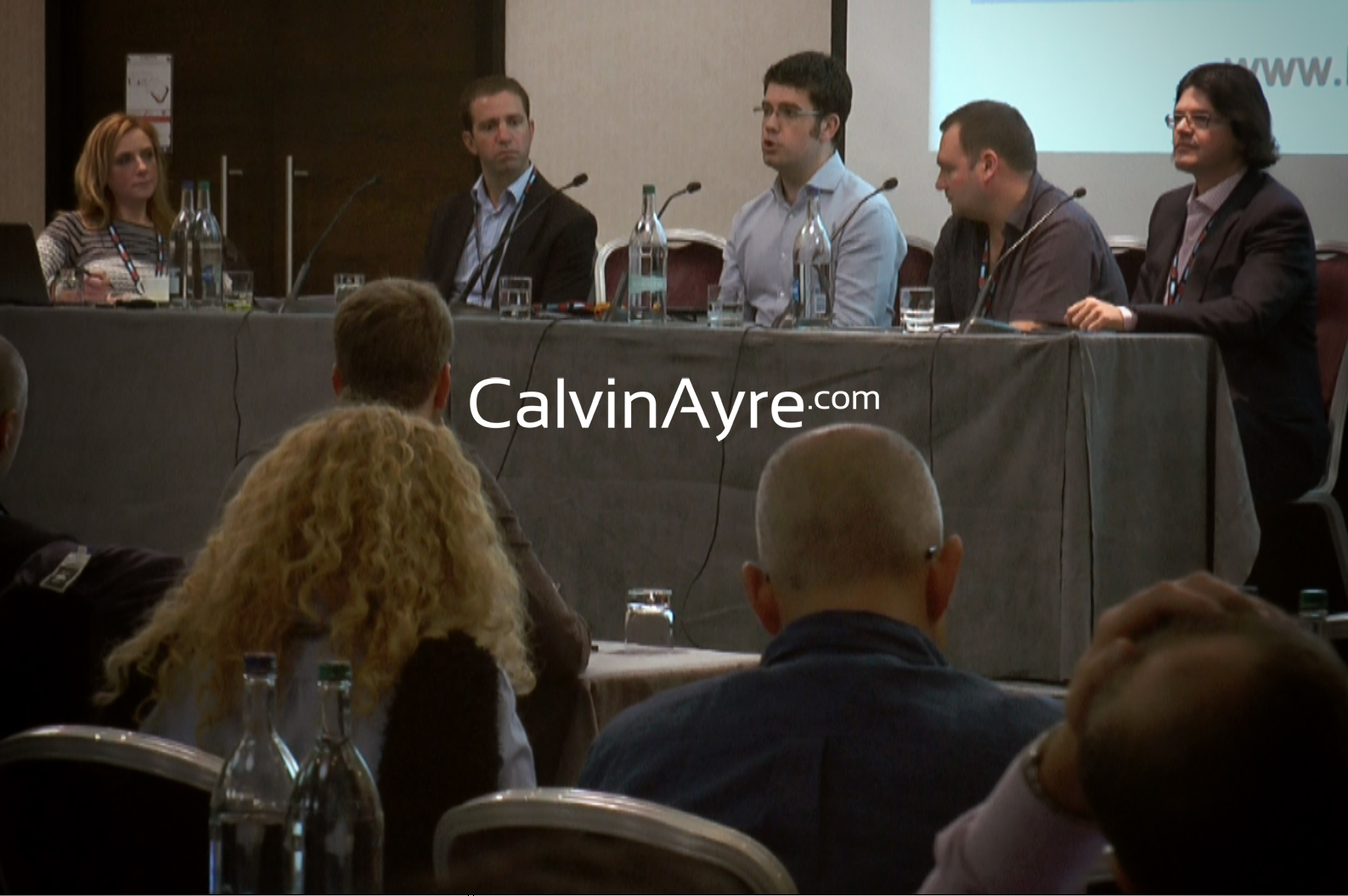 After a very busy day one, the second day of the Mobile and Tablet Gambling Summit was a success and maintained a full audience from start to finish.  Some of the highlights from today's sessions included the differences between mobile and tablet consumer behavior, the importance of data, mobile marketing strategies and the growth of opportunity in Latin America.
Information- data- is of upmost importance when it comes to understanding what will satisfy the user.  Panelist Marcus Wareham, Omni-Channel Strategy Consultant, summed it up nicely when he mentioned the importance of the five W's- who, what, when, where and why- when it comes to knowing your customer, the key to success in the future, he said.
Location services and device choices (mobile, tablet or desktop) are key factors to keep into consideration when working on a successful mobile marketing strategy.  Wareham used the example of sending a push notification to the smartphone of a commuter when they are taking the bus home.  Through newer technology, operators can learn when their users are commuting and what device they are using and it's a great opportunity to catch the user's attention because we already know they have five minutes of time to kill on their commute.
Wareham predicted that the tablet price point will be coming down in the future, as low as $100 a pop, meaning that the entire family will soon have access to tablets that they either personally own or share.   Smartphone apps are optimized for a shorter time span, so more access to tablets in the home will bring about a different user behavior as people spend more time on a tablet.
When it comes to what games suit what device best, everyone seems to agree that sportsbooks perform best on tablets as there is more room for the information that users want to see.  Poker also works best on tablets as users prefer longer sessions of well over an hour but slots are well suited for smartphones due to quick and more frequent wins, as pointed out by Jeremy Longley of PKR.
Times are certainly changing when it comes to the mobile world.  Chris Wright of Games Analytics warned operators to be very careful about segmenting by device- for example, a single person can now have devices with different operating systems, so an iPad, an Andriod phone and a Windows PC. James Hilton of M&C Saatchi Mobile advised that we no longer put Android phones into one bucket anymore- consumers may be able to buy a Samsung smartphone for a "tenner" at Tescos, but the Samsung Galaxy is actually a high end product.
With so information flying at us and with so many devices choices, the key with mobile marketing is to gather the all the touch point data from multiple devices, gather the picture together and build a campaign for that particular customer.  Hilton said that every time a user interacts with your brand, you must collect the data- attribution marketing is becoming a reality, he said.
A company that is already gathering user data appropriately is Facebook, explained Hilton.  The required login for access to Facebook allows for data collection that reveals what device they are using, where and when- Facebook can then link up this data and the personalization they can get out of this process is incredible.  "Stop spraying messages across the database" and become more targeted, Hilton said.
The majority of today's (and yesterday's) sessions were very UK and even US centric, the ripeness of the Latin American market, Brazil in particular, was covered towards the end of the day today.
Vicenç Martí of Akamon described the Latin American market as "Brazil and then everything else combined", so Brazil is pretty huge.  He said the country has come late to eCommerce in general but once it was discovered, it has suited them very well.  Mobile penetration is now close to 100%, millions are moving to the middle class every year and they all want mobile phones, the World Cup is coming, the Olympics are coming, so Brazil is an ideal market to attack, he said. 
When it comes to bringing Brazilian players online to real money gambling, Martí confirmed they like social, they like multiplayer, the like shared liquidity, multiplatform, global and local.  The best way to "convince" these players, and Latin American players in general, to come to global, money making games such as bingo, poker, casino and sports is through their local games and then cross them over.  "If they play the game with their grandparents, that works!" said Martí.  
Comments