"1st real money mtt
Posted: 11-04-2004 09:40 PM – djk123
tonight i entered my 1st real money mtt on prima. $3 +0.50 buy in 400 entrants with rebuys and add ons. i had a pretty good stack and hung around until 6th place and won $118!! just thought id share."
-Dan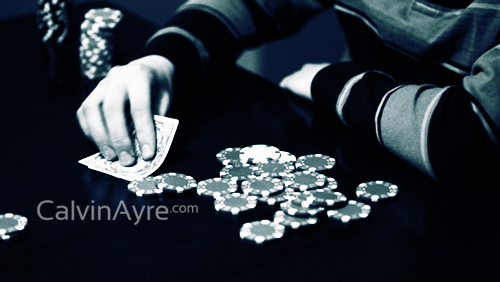 The place, a dusty, old, poker-strategy forum, the person, Dan Kelly; now regarded as one of the best young poker players in the world. In 2004, when this post was made, Dan was a 15-year-old kid, still excited by $118 wins and no deposit bonuses that provided him with a few bucks to get in a game. No deposit and, more importantly, no ID required.
Though this post by Dan Kelly always makes me crack a smile, it was not his first rodeo. For that story, we have to go a little further back, to an old Absolute Poker account called "SpiritSlayer".
In the Beginning
I first met Dan in 2004. He stumbled across our poker strategy forum and won a promotion we ran for a free $25 bankroll at Absolute Poker. I was annoyed finding out a short time later that he was well under 18. My ignorance was a lucky break though. I would have denied his bankroll request and missed out on having a bird's eye view of a poker prodigy as he developed his skills and learned his way.
Who knows? If I had not mistakenly awarded a free bankroll to an underage player, maybe Dan just becomes a Mechanical Engineer. Maybe we all miss out.
SpiritSlayer
From his first free bankroll, it was apparent that Dan had a natural ability and knack for the game of poker. In order to make sure he was able to eventually cash out winnings, one of our forum members let him login and play his "legal" account. The account name was SpiritSlayer. Dan uploaded an avatar of Shrek shortly after gaining access to it. While most of his opponents likely saw it as a bit strange, our community members who were sweating his games knew that the avatar and the young kid sitting behind the computer were a good fit.
With the SpiritSlayer account, Dan built his meager starting bankroll into thousands of dollars and regularly challenged Absolute Poker pro reps like Mark Seif and Matthew Hilger. Those guys probably have no idea, to this day, that the super aggressive player with the ugly green ogre avatar was a kid who just got home from school. Worse, that ogre was eating their chips by the bucket load.
Busting Out
A short time after building a large bankroll on Absolute Poker, Dan had an equally impressive bad run. Just like that, he was broke and done. I privately confided to my wife and other forum members that I was concerned if a young teenager had the maturity to handle the devastating loss of thousands of dollars in just a few days.
I learned something new about Dan. The chips were just chips. He told me that his biggest concern was that I would be upset that he had lost the tiny starting money that we had bankrolled him.
Most poker players have a hard time separating the value of the chips from the chips themselves. When the chips are on the table, they are just tools to win more chips. Whether a function of his young age or early skill, the result was the same. "SpiritSlayer" could splash chips around with the best of them. While I saw Dan losing the equivalent of a years worth of house payments in one hand, he was seeing tendencies and traps that would win him the whole house later in the session.
"Bobby Poker"
One member of our forums, "bobby7" was an early critic of Dan's playing style. Bobby played poker just like our strategy guides suggested. As bad as I hate to admit it, I tended to agree with Bobby in many discussions. After all, he was playing the same conservative style of poker that beat the low limits like I did. Dan labeled it "bobby poker", and proceeded to play a polar opposite strategy.
My nickname on our poker strategy forum was "Coach", and it made me proud to see players take advice and strategy that I had written or that our community had compiled and turn it into solid tournament finishes. Take, for example, my response to his forum post mentioned at the beginning of this article:
"Now it's probably a bit early to label you a poker prodigy, but I sure wish I'd started winning at poker when I was a young'un.  Keep learning, keep listening…patience with your bankroll, and by the time you're old enough to withdraw your winnings, it will be like a massive college fund. 
That of course takes into consideration that you won't go playing above your head, $50 no limit tables with your new bankroll." 
–  Coach: Posted 11/7/2004
I am glad he ignored my advice. I am glad he didn't handcuff his future by playing "Bobby Poker". 
DJK123; Poker Prodigy
By the time the rest of the world discovered Dan, he was known as "djk123", the name he had originally selected on our forums. He was also a household name on Full Tilt with the "imabigkidnow" account.
Prodigy:  Something extraordinary, or out of the usual course of nature, from which omens are drawn; a portent; an abnormal development; a monster.
These days, players who go up against Dan would agree that he is indeed a monster at the poker tables. For me, that monster will always be "Shrek". And watching reruns of the 2010 WSOP NLHE 6-handed event, I am reminded of the best mistake I ever made.
Not checking the age of contest winner, djk123.
Keith Freeman has been a full time gaming affiliate and player advocate since 2004. He continues to help new players discover poker and other games at www.nodepositbonus.com. If you wish to submit your own editorial please contact Bill Beatty.
Comments