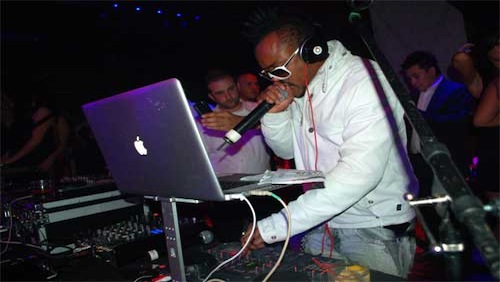 Bodog has always had a reputation for being out-of-the-box and that reputations will be out on full blast when it hosts the Bodog Gaming and Conference Party this weekend, September 28 at the Cabana Club inside Manila's Republiq Club, or as it will be named for the occasion, The Bodog Gin Joint.
Every Bodog party eventually turns into an event and this weekend's conference will be no different.
No less than Apl De Ap will be the headlining DJ at Republiq The Bodog Gin Joint. Talk about star power, this man forms one-fourth of the Grammy award-winning group, the Black Eyed Peas, and is currently one of the judges for The Voice Philippines. Apl De Ap's attendance at the Bodog Gaming and Conference Party is one of many expected highlights of the event.
Even before the party moves to The Bodog Gin Joint, a five-piece orchestra band will play in the time leading up to the conference while local musicians Bamboo, Kris Lawrence, and Jonalyn Viray will all perform immediately after the conference. The scene at Club Cabana will be nothing short of epic as a steady lineup of the country's most famous DJs will be spinning their beats throughout the evening.  The Philippines "King of Mash-Up & Electro", Funk Avy, will be there, as will model/DJ Katsy Lee, and DJ Cammy V, who has made quite a name for herself in the Southeast Asian region, specifically in Malaysia, as an up-and-coming DJ.
As soon as the scene moves to The Bodog Gin Joint, Apl De Ap will finally take the stage with the crowd getting treated to the kind of beat-boppin' mix that he has made famous with the Black Eyed Peas. As soon as Apl De Ap lights the stage on fire (figuratively, of course), he will be followed by more of the Philippines' most sought-after DJs, including Nike brand ambassadors DJ Ace Ramos and DJ Mars Miranda, and the 2012 Manila Mix Off Champion DJ Deuce Manila.
If this lineup of musical talents stretching the globe over isn't enough to convince you that Bodog's unique approach in the conference/party mashup is yet another feather in the cap of the company, then you probably need to see it for yourself.
There's still time to register and all you need to do is submit your accreditation at [email protected]
The conference starts at 8 pm and by 10 pm, well, let's just say, it'll be on 'til the crack of dawn.
Comments