London, UK 02 September, 2013 – Initial Rewards is pleased to announce the appointment of Mr. Tal Elyashiv as the new Director of Technology to its board on August 29, 2013. Tal joins Initial as Director of Technology having spent the past 20 years leading software product and business development in multiple industries, including over 3 years as Head of Technology for 888holdings.com.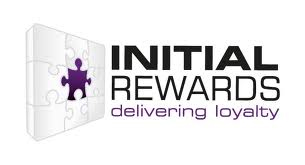 Tal Elyashiv has more than fifteen years of experience as a senior technology and business executive in the financial services and gaming industry. He served as CIO at Bank of America and as Head of Technology at 888holdings.com. He has led large scale, complex, mission critical operations in multiple industries in the United States, Europe, and the Far East. He has a proven track record creating robust and scalable enterprise networks, and now joins Initial Rewards in order to lead their iGaming technological initiatives into the future.
"We are extremely honoured to have Mr. Tal Elyashiv on our board," said Lee Reuben, Co-CEO and Managing Director of Initial Rewards. Tal brings an expertise unrivaled in the industry that we know will be evident in our products and development services we offer our clients. "
"I am truly excited about joining the IR journey and about the opportunities ahead," said Mr. Elyashiv.
About Initial Rewards
Initial Rewards is based in London and has been serving the iGaming industry for the last decade. Our services include branded merchandise, loyalty point stores, VIP gifting, promotions and now our achievement-based games platform. For inquiries or more information, please visit our websites or call +44 (0)20 8381 3300 .