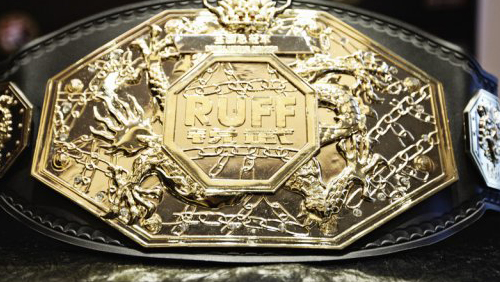 Having helped put MMA on the map by investing in the sport in its infancy and latterly with their own league (BodogFIGHT) Bodog is coming back for more, this time in Asia. Bodog has signed a sponsorship deal with the Ranik Ultimate Fighting Federation (RUFF) to be exclusive online gaming partner of Ruff 10 held in Shanghai, China (August 2013).
Bodog Marketing Director Izhar Biran shares, "Its great to have the brand back in MMA especially in Asia. We have seen RUFF getting more and more popular and so this event in Shanghai was one we wanted to get involved in. Should this work well we will look to expand our MMA portfolio once again."
RUFF is the only sanctioned MMA organization in Mainland China. RUFF 10 is scheduled to start on August 24 at Shanghai Hongkou Indoor Coliseum and will be televised on nine channels in China.
For information please call the BodogBrand Press Office (London): on +44 7825 064 776