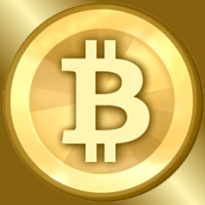 It was only a matter of time before a Bitcoin ponzi scheme would appear, given that the digital currency is largely out of reach from government regulations and central planners. The highly controversial virtual currency is promoted as an open-source currency not owned by a company, not regulated by any central bank, and doesn't fall under government regulations; all that may have just changed.
A US federal judge granted US regulators the green light to proceed with a lawsuit against Trendon Shavers of Bitcoin Savings & Trust for allegedly running a Ponzi scheme using bitcoins, then the US government effectively issued its latest warning shot that it will do all it can to have a say on Bitcoin-related transactions.
U.S. Magistrate Judge Amos L. Mazzant in the Eastern District of Texas ruled on the matter earlier this week after Shavers challenged the Securities and Exchange Commission's case against him, explaining that Bitcoin investments don't fall under any US regulations and as such, the regulator had no right to sue him. But Judge Mazzant didn't see it that way, ruling that Bitcoin investments fall under the definition of an investment contract, and, as such, should be treated as securities.
The judge's decision completely flies against the basic concept of Bitcoin as a peer-to-peer payment network that nobody has any right to interfere with. The judge did recognize Bitcoin as a legitimate thing, but in so doing, he also drew a line in the sand that since acquiring bitcoins involved an "investment of money", it should be treated as a currency or form of money" and thus be subjected to regulations.
This isn't the first time Bitcoin has caught the eye of the US government. The Department of Homeland Security recently issued a seizure warrant on Bitcoin exchange service Mt. Gox because it didn't comply with US money transfer regulations. Likewise, on the same day it filed charges against Stevens, the SEC also issued a warning to investors on the potential risks involved with diving knee deep into the world of Bitcoin.
Clearly, Bitcoin has gotten the American Government's attention, so much so that steps are already being made to attempt to corral the virtual currency whose main purpose of existence is to be, shall we say, "un-corralable".
This whole episode isn't about the SEC's case against Shavers, anymore. Judge Mazzan's decision to treat bitcoins as investment contracts will have far-reaching repercussions on whether Bitcoin travels that road that leads to it becoming a full blown alternative currency or fall into obscurity as nothing more than a fad.
Comments