The Gaming Racing & Wagering Australia (GRWA), in conjunction with the Australasian Gaming Expo, is the premier event for the region and its all taking place in a land down under.  High profile companies such as Australian Football League, Bank of America Merrill Lynch, Bet365, Betfair, ClubsACT, Echo Entertainment, JP Morgan, Tabcorp Holdings and Tatts Group are planning to attend.   The schedule includes trend and innovation as the focus for Day One, social media, SEO and social gaming as the focus for Day Two and sportsbetting as the focus for Day Three.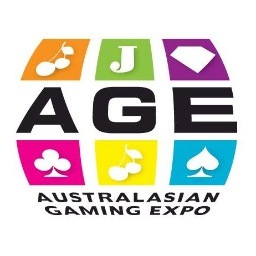 Conference organizer Ros Wade of Beacon Events told CalvinAyre.com, "GRWA is the most comprehensive event for the gaming industry in the Australasian region…Anyone who wants to gain the upper hand in shaping their product and marketing strategies should be there.  The event is conveniently being held alongside the region's largest trade show for gaming, the Australasian Gaming Expo, ensuring that all the top executives will be there at that time".
What: Gaming, Racing & Wagering Australia 2013
When: 12-14 August, 2013
Where: Sydney, Australia
Register Online
While there are three major online gambling affiliate conferences in Europe per year, CBG Affiliate Weekend provides something just a little bit different for the community.
CBG Weekend takes place near Canada's Niagara Falls, organized by and for online gambling affiliates.  The intent is to create an intimate and relaxed networking atmosphere for both affiliates and affiliate mangers…plus its an expensed trip to Canada, eh?  There will be several speakers covering SEO and regulatory updates throughout the weekend, all free to attend, thanks to affiliate program sponsors such as Betting Partners, Affiliate Edge, Affiliates United, Referback and more.
Some words from sponsors and speakers:
"I attended in 2012 for the first time and was able to meet up with some affiliates that do not travel to the European conferences. It's a small, intimate conference with a strong emphasis on networking…you are able to spend more quality time with the affiliates that you work with and some that you don't…yet". – Martyn Beacon, Affiliate Program Sponsor, AffiliateEdge.com
These sorts of events are great opportunities for networking and doing new business, for affiliates, operators and service providers like myself.  I'll be doing more of a series of free workshops for those who want a bit of advice on their online efforts.  I'm expecting mostly SEO related questions, but wont limit questions to that if there's something else I can help with."- Mike Litson, SEO Speaker, Blueclaw Media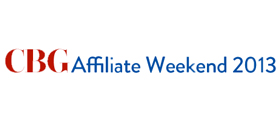 "CBG has quickly established itself as one of the premier annual affiliate events. It is by no means the biggest, but it generates great networking and discussion opportunities in a small and intimate environment. This year, I'll be presenting on gaming law developments in Canada and the United States over the past year, with a focus on rules, advertising, and prosecutions that will particularly interest those in the affiliate marketplace". – Stuart Hoegner, Regulatory Speaker, Gaming Counsel
What: CBG Affiliate Weekend
When: 16-19 August, 2013
Where: Niagra Falls, Canada
Comments