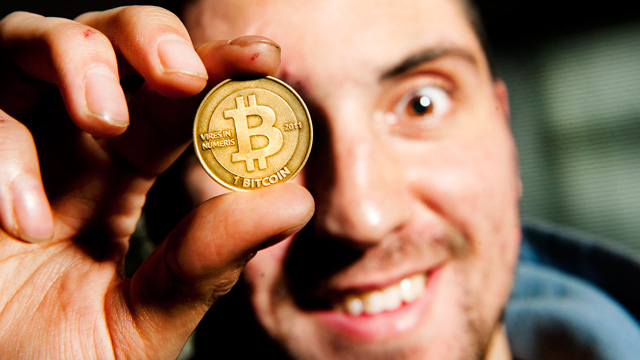 It seems as if this mysterious virtual currency called Bitcoin or BTC has swooped in out of nowhere and piqued the interest of the online gambling industry as a whole…and far, far beyond.
The recent Cyprus bank fiasco has only helped raise the profile of Bitcoin (and other virtual currencies) as they are completely decentralized and therefore isolated from Cyprus-like disasters that fiat currencies are susceptible to.
According to the Pamir Gelenbe, Venture Partner at Hummingbird Ventures and organizer of the upcoming Bitcoin London, "Bitcoin is the biggest invention since the Internet".  This is one bold statement, a belief also preached by Roger Ver who has deservingly been coined "Bitcoin Jesus" by the Bitcoin community.
Both Gelenbe and Ver are investors in Bitcoin businesses so naturally they believe wholeheartedly in the currency and want you to believe in it too. However, on the flip side, some of Bitcoin's biggest skeptics claim that the currency will fizzle out and die and/or that the economy will suffer once controlling governments get involved.  I'm not sure what to think just yet, I am going through the process of purchasing my first BTC this week, just in advance of Gelenbe's Bitcoin London conference that CalvinAyre.com is covering on July 2nd.
Bitcoin London has been created for investors and Bitcoin related businesses as opposed to the online gambling industry specifically.  "Bitcoin London brings together entrepreneurs, investors, and key participants in the Bitcoin ecosystem to discover the hot new start-ups in the space, latest business models, regulatory opportunities and concerns, and to understand Bitcoin as an investable asset class", Gelenbe explained.
However, there is naturally some crossover into our online gambling world from the event in terms of Bitcoin education, regulatory chit chat and actual online gambling industry attendees.
Jez San, Founder of online poker site PKR, has scored himself an invite for the upcoming Bitcoin London conference and has attended previous Bitcoin related events and local Meetups.
"I'm interested in all efforts to legitimise Bitcoin and help it become an established method of storing and sending funds", San told me.  "A lot needs to happen to move it from a geek curiosity and black market currency to that of a legitimate internet currency that it has the potential to become".  He added, "Bitcoin could easily be the next Visa, or Mastercard, Paypal .. or displace all three!"
An observation I've made about "Bitcoiners", or those who are involved in the industry, is that they are one very impressive bunch.  Its true that Bitcoin and Bitcoin related businesses have captured the undivided attention of many very well educated, trusted and seasoned investors, so they must know or see something that we, the general public, don't know or see (yet)?
Conveniently, we're hearing about more and more Bitcoin dedicated conferences popping up around the world and there are more and more speakers talking on Bitcoin at online gambling industry events such as the recent Gaming in Holland and the iGaming SUPER Show.  These one-off Bitcoin sessions are always well attended and are even several threads on the subject brewing at popular online gambling industry forums such as the GPWA.
Its clear that Bitcoin could be a great solution for online gambling companies who want to penetrate markets with payment solution limitations, for companies who have customers with varying fiat currencies, for customers and affiliates who want instant deposits and payouts, for those who would like to remain anonymous, and the list goes on.
However, what the online gambling industry needs before they can even start to evaluate if they should adopt Bitcoin as a payment method is an education on what Bitcoin is all about, its advantages, disadvantages and how to keep your BTC safe.
San brings up a great point when he said there needs to be a movement from "geek currency" to mainstream currency before Bitcoin really blows up.  At present, it requires some technical expertise to open a Bitcoin wallet, back it up, store it safely and use it with ease.  Until this process becomes easier and seamless for the commoner, Bitcoin will have a hard time finding itself in the mainstream.
Unsurprisingly, a new question that I'm hearing through the online gambling grapevine is, "Who will be the first big operator to accept Bitcoin as a payment method"? I don't know the answer, but it will be interesting to see who from the online gambling industry is attending Bitcoin events around the globe…