MALTA (June 13, 2013) Topjack Games is thrilled to be entering a partnership with online casino and charity Casino4Life.
Casino4Life is a non-religious and non-political humanitarian organisation that donates all its profits to good causes.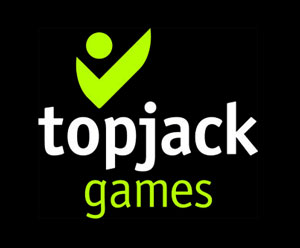 TopjackGames.com will be providing the online casino with a suite of unique jackpot games.
"We strongly believe that everyone can contribute to a better world by consequence," said Casino4Life founder Tony Berntsen. "We aim to show the world that by entertaining yourselves the consequence is that you help others.
"The no risk guaranteed jackpot games provided by Topjack Games are absolutely perfect for our business. We can offer our players life-changing jackpots without any risk to the charity. Our mission is to be the largest entertainment site on the Internet – where all proceeds contribute to good causes," he said.
Topjack Games has an unique arrangement with a Lloyds of London broker which enables it to offer multimillion, multicurrency jackpots on all its games, including roulette, slots, video poker, keno, bingo, blackjack and scratch cards.
"It's great to get involved with a gambling business with this direction," said Topjack Games CEO Nick Lynes. "Casino4Life is part of the PlayUs4Life group which is very well connected in the sports world. Lots of professional sports men and women are really getting behind this project and we are thrilled to be able to contribute to this good cause. Announcements on these sports stars will follow."
TopjackGames.com was recently nominated for two prestigious eGR B2B awards and is continuing to attract attention in the online gaming world with its innovative product and its suite of unique guaranteed jackpot games.
As well as further translations of the product, Topjack Games has recently introduced a function that allows partners to use loyalty points as currency. There are also more than a dozen newly built guaranteed jackpot games, including a state-of-the-art 3D video slot. Watch this space for more exciting news.
About Topjack Games
Topjack Games is a next generation e-gaming supplier offering both players and partners access to multi-million instant win jackpot games that do not require player liquidity or jackpot seeding.  Insured by Lloyd's of London, and licensed with the Malta Lotteries and Gaming Authority, Topjack Games is redefining the online and offline jackpots landscape for the 21st century.
Corporate website: topjackgames.com
Games demo website: lovejackpots.com 
Comments