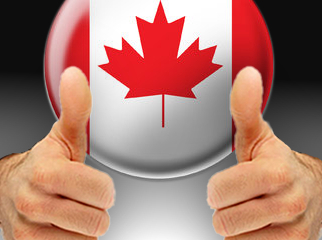 A Canadian man has claimed half of a record lottery jackpot after coming forward with two of the four winning tickets. Surrey, British Columbia resident Harry Black played the same set of numbers on two separate Lotto 6/49 tickets, allowing him to claim $31.7m – half the record jackpot of $63.4m. (Canadian lotteries can't match the half-billion dollar prizes south of the border, but Canuck lottery winnings are tax free.) Had Black only held one winning ticket, he would have collected one-third ($21m) of the total, so that duplicate ducat was worth an extra $10m.
The 66-year-old Black claims to have played the same set of winning numbers for 35 years prior to his April 13 bonanza, never winning any sum larger than $10. He has "about a dozen cards with the same winning numbers on them" and the two winners were ones that he'd "never really won any money on." British Columbia Lottery Corporation (BCLC) VP Kevin Gass said Black's double-dipping was the "first time in the company's recollection that we've had this unique sort of win." Fittingly, Black was presented with not one, but two oversized novelty checks when he came to collect on Tuesday.
Already sick of the media spotlight, Black said he wanted to "go to an airport, grab a ticket to the nearest flight out and go." Black was a cement mason for over three decades before transitioning to his current job in the transport department of the local film industry, and now hopes he'll have enough leisure time to enjoy his pet hobby: drag-racing. "If it's dangerous, I like doing it." Dangerous, huh? Before April 13, a man who played two of the exact same lottery tickets twice a week for three and a half decades would have been considered dangerous only to himself. But who's laughing now? Have fun chasing that checkered flag, Harry.
Comments