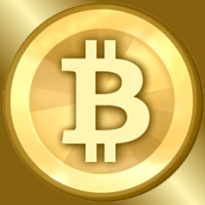 Online payment processor OKPay has taken the step to suspend processing to all Bitcoin exchanges, the company announced in a statement on its website.
In the statement, OKPay stated that it is applying certain restrictions to bitcoin e-currency terms of use in part to "reduce the risks and potential dangers in connection with anti-money laundering legislation". As such, "any financial transactions involving exchangers and stock exchanges trading bitcoin are now prohibited."
Among those affected by OKPay's decision to suspend processing of Bitcoin is Tokyo-based Bitcoin exchange Mt. Gox, which responded with its own release shortly after OKPay's announcement, informing its own customers that it will soon stop accepting deposits via OKPay. No timetable was given as to when that's going to happen, but as Mt. Gox put it, it looks like its going to be sooner than later.
No explanation from OKPay was given on its decision to apply restrictions to bitcoin transactions, but it looks like the growing interest from regulators regarding the online payment industry may have compelled the company to ensure that it doesn't get in the crosshairs of any potential problems down the road. The decision may have also been made in light of recent crackdowns by federal prosecutors on the online payment industry, including Liberty Reserve, which was shut down earlier this week after the arrest of its founder Arthur Budovsky Belanchuk in Spain as part of a money laundering investigation between law enforcement agencies in the US and Costa Rica.
While Liberty Reserve doesn't exactly do Bitcoin transactions, it being shut down could have prompted OKPay to make a pre-emptive action on cutting ties with any involvement to the online currency, especially after the growing belief that Bitcoin could be the next target of the federal government's continuing scrutiny of alternative payment schemes.
For its part, Mt. Gox has informed its account holders that while withdrawals to OKPay accounts will not be cut immediately, it  will only be "allowed up to the amount that OKPay users have deposited into Mt. Gox via OKPay."
After that, well, better find other available methods of withdrawal.
Comments