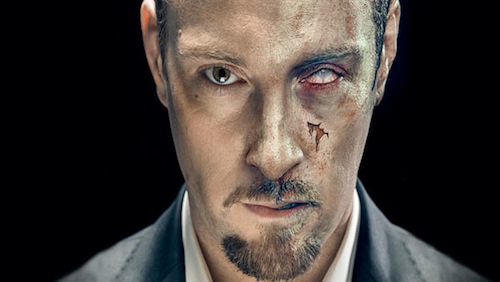 Derren Brown has made quite a name for himself as being a top caliber illusionist, mentalist, hypnotist, writer, pig farmer, pole vaulter. All of those things are true…well, except for the last two.
Apparently, Brown's skills and reputation as a mind bender has given UK casinos cause for concern, so much so that he's been banned from playing in a lot of them.
According to the Scotsman, the latest casino to give Brown the "you-can't-play-here" treatment was The Broadway Plaza Casino in Birmingham. Brown had just finished another rousing performance on his live show "Infamous" when he and a group of his friends decided to head over to the casino to get their gambling fixes. But no soon after they arrived, Brown was told that he wasn't allowed to place bets himself and could only watch his friends play.
Somewhat of a buzz kill, but something that didn't overly surprise the illusionist who has experienced the same treatment from other UK casinos over fears that his aforementioned talents could be used to his advantage on the felt.
Maybe that's why Brown didn't throw a fit when told that he couldn't play blackjack in the casino. "They were very nice, served me food, but they wouldn't let me play," he said. "I watched the others for a bit and then left. I was escorted out by a member of staff and the manager."
Brown later tweeted about the episode from his Twitter account: "After being politely escorted from @BroadwayCasino. Lovely people, great food, very generous bunch."
"Over the years I've has been banned from playing at most of the UK's casinos, so I wasn't unduly surprised," he added.
Comments