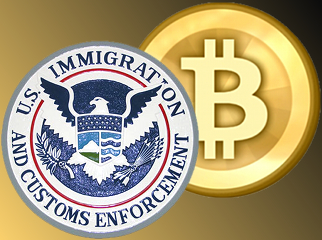 The US Department of Homeland Security (DHS) has taken action to interrupt the transfer of funds between payment processor Dwolla and Japan-based Bitcoin exchange Mt. Gox. Dwolla, an Iowa-based startup, had become a popular channel through which US citizens trade with the Bitcoin crypto currency. On Tuesday, a Dwolla customer received an email from the company stating that DHS and the US District Court for the District of Maryland had issued a seizure warrant for funds associated with Dwolla's account with Mutum Sigillum LLC aka Mt. Gox.
Dwolla's email stated that it "is not party to this matter nor does it have any information or further insight into the situation." Mt. Gox issued a statement on its Facebook page saying that while it "has read on the internet" that something was up, it had not been provided with copies of the court order and/or warrant and thus "do not know its scope and/or the reasons for its issuance." Nevertheless, Mt. Gox stated: "We take this information seriously."
Late Tuesday afternoon, US Immigration and Customs Enforcement (ICE) spokesperson Nicole Navas confirmed to CNET that the feds had initiated legal action to halt Dwolla processing Bitcoin transactions. Navas said a warrant had been filed in the District of Maryland on Tuesday, but could not comment further "in order not to compromise this ongoing investigation."
In March, the US Treasury Department's Financial Crimes Enforcement Network (FinCEN) unofficially put Bitcoin on notice by suggesting that the US government planned to regulate Bitcoin exchanges like banks. The fact that Maryland courts are involved suggests a possible link to online gambling. The US Attorney for Maryland has been active in going after online gambling companies, most notably in the 'Blue Monday' indictments of multiple sportsbooks in May 2011. In the wake of US law enforcement clamping down on traditional methods by which US-facing online gambling companies processed payments with their US customers, the anonymity associated with Bitcoin use was viewed as a possible workaround. There are several small Bitcoin-only online gambling operators as well as a few other gambling sites that offer Bitcoin as a payment option.