An Audio Interview With Italian tournament director Rodolfo Zirio at the WPT Barcelona

An Audio Interview With Rodolfo Zirio Audio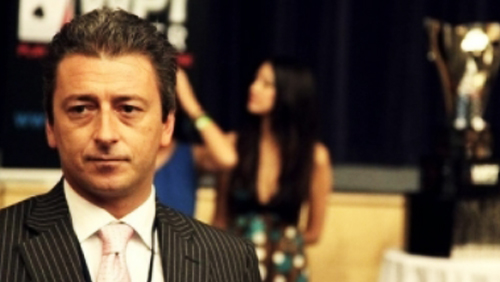 Rodolfo Zirio is one of two Italian tournament directors (the other being Christian Scalzi) who manage the large majority of the World Poker Tour (WPT) festivals in Europe.
We caught up with the man known as 'Rudi' to ask him about his WPT Barcelona experience.
"250-players was in our thinking, so 249-entrants is good for us. We have great players; lots of international players, but I was maybe expecting a few more Spanish players. We generated a total prize pool of more than €790,000 and the first prize is €200,000, including a ticket to the $25,000 WPT Championships at the Bellagio."
With the poker world missing a governing body, there are still no unified rules for players and tournament officials alike. What is Zirio's opinion on this?
"There doesn't exist a bible of poker. Every year there is a meeting in Vegas to talk about rulings, and as players are improving so are the tournament staff."
WPT Barcelona is famous for all of the wrong reasons when in 2010 the eventual champion Ali Tekintamgac was accused of colluding with local bloggers who were sending hand signals to the German after looking at his opponent's hole cards.
"For us, live is so difficult to prove a collusion or cheating. When you see a video it is so easy, but during the game some cheaters are experienced and so its difficult to find out straight away. Fortunately most players are fair and just come to play poker. There are very few cheaters."
The final table of WPT Barcelona starts at 14:00 (CET).
Comments