A former Nasdaq listed Chinese medical company is thought to have siphoned a dump truck full of money through the slot machines at The Wynn and Bellagio casinos in Las Vegas, according to the reports in the global media magazine Quartz.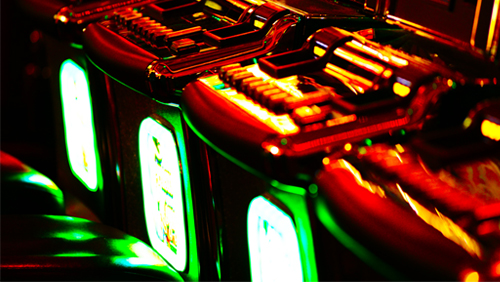 Business at China Medical Technologies (CMT) ground to a halt, last July, after creditors petitioned for the firm to enter liquidation over a case of missing interest payments. CMT was listed on the Nasdaq between 2005 and February of last year. Bondholders include GLG Partners, a firm from London that manages $26.4 billion in assets and is suing the CEO, Wu Xiaodong, in a civil case in California alleging that he stripped assets from CMT.
The liquidators of CMT are Brys & Associates and HK Borrelli Walsh, and their chief aim is to find $670 million of missing cash that was raised during the 2005 IPO. This is $270 million more than they originally thought when the investigations began at the end of 2012.
Reports submitted to the New York Southern District Bankruptcy Court, claimed that the CEO's wife, Bi, had spent, on average, $116,000 per month on slot machines at The Wynn and The Bellagio on the Las Vegas strip. It's believed that Wu gave his wife over $26 million between 2005-2010, money that should have been reinvested back into CMT.
The article in Quartz suggests that Bi may have put $62 million through slot machines at The Bellagio between 2008 & 2012. They also state that a separate source confirms that the equivalent cash figure did go through The Bellagio coffers during that time period. Now that's what I call a lot of slot machine action.
So how do you manage to launder money through a slot machine?
The casinos allow players to feed money into the slot machines and then after playing for a 'period of time', request a credit note for the remaining sum of money, take it to the cashier's desk and receive a check for the equivalent amount. That check can then be deposited in your personal bank account and declared as gambling winnings on your tax returns. Bally's casino in Las Vegas was the first hotel to offer a slot machine that ate $1,000 per spin. The Bellagio, where it is alleged Bi carried a lot of her playing, hosts six $500 machines and two $1,000 machines. It is also possible to play these machines simultaneously, if there proximity allows it, meaning you could be spending a few grand per spin.
The reports indicated that BI had declared just under $17 million in 'gambling winnings' as income on her tax return during the period: 2009 & 2011. There was also a similar loss declared as 'gambling losses'. But their needs to be a flow from where this money originates and the reports suggest that Bi's bank records to do not correlate with such huge sums of money. It is this lack of flow that has led investigators to suspect Bi of money laundering and tax evasion.
Bi has countered by saying that she separated from Wu in 2001, has had nothing to do with CMT since before the IPO in 2005 and hasn't received any money from Wu since 2008; and any money she has received has been for child care and living expenses.
The companies former Finance Director, Takyung Tsang, and his wife are also under investigation. The case continues.