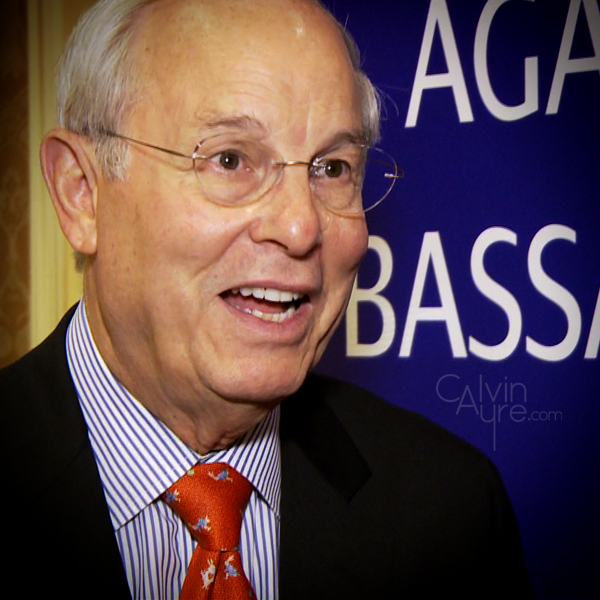 The main program of the 2013 iGaming North America Conference opened Wednesday by taking the long view of the online gaming industry. The day opened with a keynote address from American Gaming Association CEO Frank Fahrenkopf focusing on the political potential – and challenges – facing iGaming in the US. Later sessions in the morning including a "Visionaries Panel" and a discussion of sports betting's future stateside, led by respected industry lobbyist Joe Brennan Jr.
After lunch, two sessions focused on the more near-term financial impacts of the slowly regulated market. A session led by Terry Debono of The Debono Group – a strategic consulting and research firm – discussed the investment outlook for startups in the space. After a wave of acquisitions in the social and online gambling industry in 2011-2012 – ranging from big-ticket purchases by International Game Technology and Caesars Entertainment to smaller "bolt-on" purchases – the market seems to have settled down.
Debono noted that there was still a lot of cash available from land-based operators, but that the need for large acquisitions had diminished. While IGT and Caesars had essentially purchased new units – in Double Down Interactive and Playtika, respectively – companies now were looking to "fill a hole in their portfolios." Larger operators might make a series of acquisitions, turning four or five companies into one or two units, lowering operational expenses and improving profit margins. Such a deal might make more sense for smaller operators, who simply could not achieve consistent profitability on their own. The union with a larger operator could also help defray the extensive legal and regulatory costs, discussed in Tuesday's "boot camp."
In the Q&A session, these costs came to the forefront. oneLIVE CEO Michael Jabara asked the key question: who, among the seller and the buyer, would pay – and how – for the state-by-state regulatory and licensing costs expected under a US regime. A fellow attendee noted that the potential use of earn-outs or other types of deferred compensation could be used to manage the fact that potential regulatory – and taxation – regimes remained unknown to US operators.
Yet still, other problems remain. Debono himself argued that M&A (mergers and acquisitions) activity was itself, like putting together a Rubik's Cube. He also emphasized the need for a partner who could manage the inevitable – yet unforeseen – challenges in any merger. There would be a "MacGywver moment," he argued half-jokingly, in any deal, where someone would need to step up and secure the deal, using only the metaphorical equivalent of a ballpoint pen and a paper clip.
Debono's brilliance would later shine in the Q&A portion. When asked how a US company could vet European partners, beyond use of our own humble CalvinAyre.com website, Debono acknowledged that "going to Calvin's website is always an interesting place to do your research. (Debono added that that were many M&A advisers would provide similar advice, but we'd like to point out that our fee is substantially cheaper.)
The next session continued a focus on valuation – this time for publicly traded companies. An impressive panel of the Innovation Group's Steve Rittvo, Macquarie Capital's David Berman, and Deutsche Bank's Andrew Zarnett tackled the issue of what regulated US iGaming might do for the share prices of publicly traded US gaming operators and suppliers. Rittzo opened by noting the impressive rise in shares of Caesars upon the "conditional veto" offered by New Jersey governor Chris Christie to the state's iGaming legislation. CZR would rise 60 percent in two days on the news, although it would soon give back a large chunk of those gains. Rittvo also noted that the proxy fight at IGT, in part, hinged on arguments over whether the company had overpaid in its purchase of Double Down, and upset its customers in the process. What would be the impact on brick-and-mortar casinos in the wake of the move online?
Berman pointed out that the effects were largely based on the state-by-state nature of legalization, although he argued that the substantial population of New Jersey made it "a staggering opportunity of immense proportion." Given that the state's population was largely situated in the North – a good deal away, physically, from the state's casinos in Atlantic City – it became "more convenient" for those residents to play online rather than making the 100-mile drive to the coast. Zarnett, for his part, showed a bit more skepticism, noting that CZR's move involved "a lot of speculation" and pointing out that the "unknowns" in New Jersey still largely outweighed the known factors.
Zarnett also wondered about the "cannibalization" aspect of online gambling relative to land-based operations, noting that arguments tended toward the extremes. Either observers were convinced that online gambling would have a substantial negative effect on land-based casinos – whereby consumers would simply transfer their gambling budgets directly to online games – or it would have little to no effect, in which case online gambling would simply provide a pure boost to the overall gambling pie. Zarnett noted that his own opinion was a bit more moderate; there would be some cannibalization, he posited, but "iGaming will grow the overall pie," as he put it. Zarnett's firm estimated the total revenue boost to New Jersey at about $250 million; Berman's firm estimated an additional $500 million in revenue, while Rittvo went even higher. As Zarnett later explained, the impact of online gambling legislation on casino stocks simply "depends on which number you believe."
In the Q&A portion of the session, both panelists answered a question from this reporter about the likelihood of continued mergers in the sector. Both Zarnett and Berman appeared to agree with this columnist that further M&A activity seemed likely. Berman noted the flow of "cheap money," pointing out that Scientific Games created a $2.5 billion debt facility at just four percent interest in its takeover of WMS Industries. Zarnett agreed, noting that not just low-rate financing but the lack of growth in the sector could lead gambling industry executives to purchase growth that they could not create organically. Berman also pointed out that he expected future mergers to follow the template of the Scientific Games-WMS merger – where the companies' activities were complementary – as opposed to the Pinnacle Entertainment purchase of Ameristar Casinos, which tended more toward industry consolidation and the expectation of synergistic cost-cutting.
The main session closed with another panel discussion, this time about the convergence of marketing tools in the gambling sector, between land-based, online, and social gaming. The supposed inevitable convergence of the myriad gambling customers has been a topic of some discussion, and some dispute; at last year's iGNA conference, Ficom Leisure analyst Christian Tirabassi argued flatly that the Facebook user "does not convert" to real-money gambling, at least in Europe. Kontagent's David Gutierrez – a tracker of analytics in the space – appeared to defend Tirabassi's arguments, noting repeatedly that social gaming was a separate revenue stream, rather than a customer acquisition channel for land-based or online operators. Users in the "freemium" space – where social gamers, on occasion, pony up small amounts of cash to improve ostensibly "free" gameplay – were trying to make "a low investment in an activity that keeps them busy for a time," he argued. Social gaming should, instead, be considered as an expansion of an operator's portfolio, with different customer needs, different revenue streams, and different expectations.
Gutierrez' fellow panelists – who included Williams Interactive's Bob Hays, Joingo Mobile's Stephen Boyle, and Defero's Mickey Lucas – appeared to agree, at least somewhat. The panelists repeatedly emphasized the point of social gaming was not necessarily to immediately boost profits or revenue at land-based operations, but to provide a consistent engagement of customers beyond the casino floor. As several panelists noted, if land-based operators did not engage their customers online, someone else would, providing competitors an avenue to steal away legacy customers.
The panel repeatedly emphasized the benefit of mobile; Boyle noted that just 5 percent of advertising spend was on mobile, despite the fact that 25-30 percent of page views for operator websites came from mobile devices. It's "a huge shift toward mobile," he argued. "It's where the people are, and it's where the eyeballs are." Lucas agreed with the mobile focus, pointing out that mobile advertising strategies, when done right, left " a digital footprint," allowing operators to exactly track the success – or failure – of advertising initiatives and to adjust accordingly. You simply cannot create that type of accuracy in television or billboard marketing, he pointed out.
Boyle would later repeat his point, arguing that it was "imperative that you extend your brand beyond brick-and-mortar into the online space." Whether or not that extension will reach new customers – or simply existing customers – is one of the key questions facing the industry right now. And it explains the need for conferences such as the iGNA, and the fascinating discussions it creates.
Comments