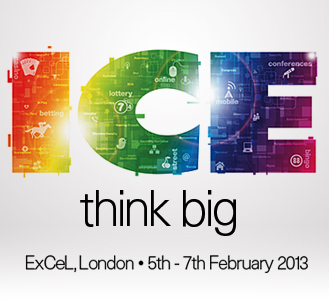 LONDON (January 28) – The Mayor of London Boris Johnson has given a welcome to delegates attending the upcoming ICE Totally Gaming exhibition (5th/6th/7th February), which is being held at ExCeL London, the capital's international exhibition and events centre. Organisers want to build on the success of ICE Totally Gaming in 2012, when it attracted a record-breaking number of international attendees, with representatives from 118 nations.
The Mayor wants London to maintain its reputation as one of the world's leading locations for major business events (large exhibitions, conferences and trade shows), which are currently worth over £6 billion to the London economy. Such events can also have a positive impact on tourism industry, by raising the city's profile and because delegates may stay on, or return at a future date as leisure visitors.
Writing in the Welcome to the ICE Totally Gaming City Guide, which has been produced in partnership with ExCeL, the Mayor of London says: "I am delighted to hear that ICE Totally Gaming is taking place at ExCeL London and would like to extend a warm welcome to our capital city."
ExCeL London is a perfectly situated venue offering state of the art facilities, excellent transport links and connections to the best that London has to offer, from hotels to restaurants, and world-beating cultural attractions to exciting nightlife.
The Mayor adds: "London ranks with the best in the world for international events and is capable of delivering events of the magnitude of ICE Totally Gaming."
The ICE Totally Gaming City Guide comprises 70 pages of invaluable information covering everything visitors need to know about London including bars, travel tips, where to stay, eating and drinking, overground and underground maps, shopping, the top 10 London attractions and the business facilities which are available on the ExCeL river-fronted campus. Copies of the City Guide are available as a downloadable pdf at www.icetotallygaming.com
– End –
Comments