One of the more popular discussion panels at the recent Social Gaming Asia Summit 2012 featured BitInstant's Erik Voorhees and Roger Ver discussing the Bitcoin 'crypto currency' and its potential impact on the global gaming industry. The dynamic duo wowed attendees with their description of a payment system that offered both transnational convenience, security and anonymity. CalvinAyre.com's roving reporter Angelia Ong was sufficiently intrigued to corral Voorhees and Ver for an in-depth followup.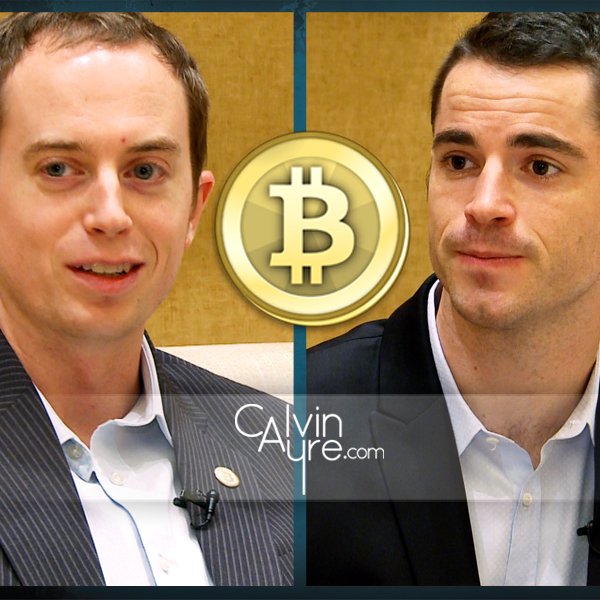 Voorhees defines Bitcoin as "both a payment system and a currency that allows any person to send any amount of money to any other person instantly without a fee to anywhere in the world without any restrictions whatsoever." Ver is quick to add that users "can do so anonymously" if privacy is a concern. Voorhees notes that Bitcoin is primarily an online phenomenon, but he expects "real world" transactions will eventually become more widespread.
While the technology has struggled to expand beyond the "computer nerds" who were its early adopters, Voorhees believes mainstream acceptance will grow as consumers tire of the restrictions imposed by more traditional money-moving mechanisms such as PayPal, banks and credit card companies. "By the end of 2014, almost everyone will know what Bitcoin is." As proof of Bitcoin's gathering momentum, Ver points to the recent decision by WordPress, the internet's 20th largest site, to accept Bitcoin as a payment option.
MAKING IT BIG BY MAKING IT EASY
Bitcoin "was very difficult to use at first," according to Voorhees, who draws a parallel with the early days of the internet, "when people didn't understand how to use it. It took years for the infrastructure and the systems to be built. Netscape Navigator came out and suddenly anyone could use the internet very easily. We're seeing that same process with Bitcoin. The technology is sound, but companies and individuals are building systems on top of that technology. As those systems get built, normal people can start using the technology."
And that's where Ver and Voorhees' company BitInstant comes in. BitInstant "allows people to buy Bitcoins faster and more easily than they could otherwise. Before BitInstant, it would take you three to five days to wire your money from your bank account into a Bitcoin exchange. With BitInstant, you can do that in about 30 minutes." In most countries, that's quicker than you can get a pizza delivered, but unlike pizza, BitInstant won't elevate your cholesterol levels.
BITCOIN A POTENTIAL GAME-CHANGER IN ASIA?
Among the discussions Ver and Voorhees conducted at the Social Gaming Asia Summit was with one of Macau's leading junket operators. While declining to identify the operator by name, Ver told GamblingCompliance that he and Voorhees had "spent the whole day" discussing Bitcoin's potential with the company, which was "in the early process of setting it up so that all their customers can exchange to and from Bitcoins with the local currency in nine of the major casinos in Macau, including the Wynn, the Venetian and the MGM Grand." Tellingly, this discussion occurred just as Beijing began making noises about staunching the flow of money from mainland China to Macau via VIP junkets.
However, Macau-based consultant Ben Lee of IGamiX told GamblingCompliance that Bitcoin wasn't ideally suited to the junket model, as the scale of Macau's VIP spending could cause dramatic fluctuations in Bitcoin value. But Bitcoin would seem an ideal solution for the smaller transactions conducted with Asian-facing online gambling operators. There are already a number of smaller Western gaming sites that offer Bitcoin as a payment option, and Ver and Voorhees are planning a return trip to Macau next month for more discussions with gaming firms. Are you on their callback list?