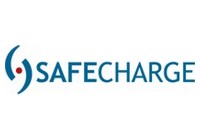 Cyprus, November 19, 2012 – AU10TIX Limited, a subsidiary of ICTS International N.V. (ICTSF. OB) and SafeCharge, a leading provider of payment and risk management services to online and mobile merchants, announce the integration of AU10TIX's BOS ID image authentication and processing technology into SafeCharge's risk management service offering.
"With rapid reaction time having critical influence on businesses, and with the increasing regulatory demand for effective KYC measures, online service providers have to offer an effective solution for the automated handling of increasing volumes of ID image files that are submitted via online and mobile channels. With the introduction of AU10TIX BOS, SafeCharge can help its customers increase effective volume handling capacity, improve service, and facilitate regulatory compliance – together equaling a significant competitive edge," comments Shemer Katz, SafeCharge's VP Product & Marketing.
"The AU10TIX technology for online verification of the authenticity of passports and IDs has been diligently tested and proven, meeting SafeCharge customers' expectations. The ID authentication service demonstrates SafeCharge's ongoing commitment to providing innovative payment and risk management technologies."
With AU10TIX's BOS technology in place, SafeCharge's risk management service now leads the way in the industry with automated identification, authentication, and conversion of ID and passport images to digital records. AU10TIX's BOS technology has really enabled SafeCharge to offer faster response time, better record quality and improved fraud protection.
"Our forward looking colleagues at SafeCharge definitely intend to stay ahead of the game," says Ron Atzmon at AU10TIX's MD. "We are proud to be chosen by a respectful partner like SafeCharge and to provide them with our technologies. Their choice is a stamp of approval for our excellent ID verification algorithms. AU10TIX is committed to taking this partnership to the next level by constantly delivering innovative solutions for the ever-changing ID verification and authentication market".
For more information, please visit www.safecharge.com and www.au10tix.com.
About SafeCharge
"SafeCharge is a leading Payment Service Provider (PSP) that combines financial expertise and technological knowhow to deliver complete processing of card & alternative payment methods, plus a powerful fraud prevention system. Designed and customized to suit the unique processing needs of online and mobile merchants, SafeCharge's payment solutions guarantee maximum sales conversion with a fully-integrated risk management platform that accurately recognizes and minimizes potential online risks. Find more on www.safecharge.com
About AU10TIX
AU10TIX Limited, a fully owned subsidiary of ICTS International N.V,deals with the authentication and digitization of identifying documents,including: Passports, identity cards, driving licenses and other complementary identifying documents. The company specializes in implementing hardware & software based applications used for scanning, identifying and acquiring identity documents, authenticating them and their owners in real-time. The company's products drastically reduce identity and document-based fraud, reducing the costs associated with processing clients, improving compliance competence and effectiveness with related regulations, while making the sales and support operations more efficient. For more information, please visit: www.au10tix.com
About CTS International N.V.
ICTS specializes in the development and implementation of innovative security concepts and solutions designed to meet the needs of a variety of industries, mainly aviation transportation, border control and sensitive facilities. ICTS International benefits from over two decades of expertise and international operational experience in transportation security, with a particular emphasis on high-risk environments, passenger processing transactions and the integration of security services to provide a comprehensive security solution. It also offers a wide variety of customized training programs, tailored procedures and a wide range of security consulting services. The company has developed and implemented unique technological solutions, based on its comprehensive approach to security, designed to enhance the level of security while accelerating the security check process.
For more information, visit www.icts-int.com