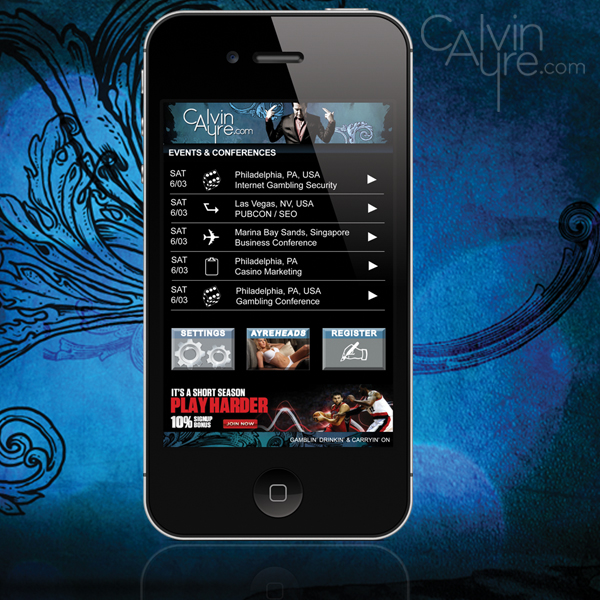 iGaming's busy pre-Christmas conference season is currently in full swing and keeping up with everything that's going on at every conference is a trifle difficult to say the least. There's a way to make this a thing of the past and if you haven't already got the CalvinAyre.com Conference Organizer App then where have you been?
Our app makes sure that you get the most out of every conference that you attend in the iGaming industry and if you're a fan of our industry-standard conference coverage then you're in for a treat.
The main site's extensive conference directory is incorporated into the app and by creating a profile you can make it easier than ever to network before and during the event that you're attending. That's not all as there are maps to get you to and from the venue as well as floor plans of every conference on the circuit.
A news ticker endlessly scrolling along the bottom of the app keeps you fully up-to-date with any scandals that are breaking in the iGaming industry and the mobile site is only the touch of a screen away.
You're probably thinking about how much something this useful will cost you. The answer to that question is that it's the same as the bar is at Calvin's infamous conference parties – FREE. Sound like your cup of tea?