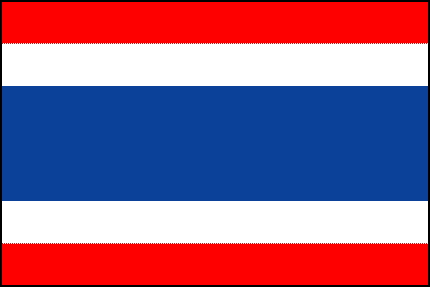 The Department of Special Investigation in Thailand is taking the steps to crack down its whip on online gambling websites and to prove that it's serious about unleashing its full fury, the DSI has already tracked down a number of Cambodian online gambling websites that were being run by two groups of investors in Thailand.
According to DSI Chief Tarit Pengdit, the government agency was able to establish that the websites that were based in Cambodia and the the investors funneling funds to them in Thailand had a connection between them. Upon uncovering the details and having corroborated all the information the DSI discovered, the agency went ahead and froze 103 bank accounts belonging to a group of investors from the northeast region of the country in Ubon Rachathani, Yasothon and Khon Kaen. These investors operated seven online gambling websites, all of which earned approximately 800 million baht a year.
In addition go this group, the DSI was also able to crack down on another group of investors, this time based in the western area of the capital Bangkok. The group of investors from Bangkok operated 15 websites and even went so far as to have 75 bank accounts in Thailand where they were making daily transactions – mostly deposits from the 1,160 average number of gamblers on the sites each day – amounting to 4 million baht per day, or 1.4 billion baht a year.
Colonel Surasak Na Lampang, the man leading the DSI investigation, told The Bangkok Post that these two groups operated their online websites in Cambodia, making it difficult for Thai law enforcement authorities to track them down.
With the Department of Special Investigation taking an aggressive and proactive approach to curtail illegal online gambling, the agency also confiscated a number of computers and other equipment that were being used to run the websites from three houses in Nonthaburi, Ubon Ratchathani and Yasothon.
We've always been against illegal online gambling and feel that it's these kinds of operations that put a stain in the industry. No matter where it is, there's no place for people who believe they're above reproach and think they can get away with something like this. So to the fine folks of the Thailand's Depart of Special Investigation, have at it with these people and make sure to bring their illegal operations down.
Comments