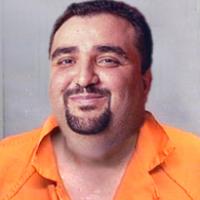 With the launch of the new and improved Full Tilt Poker only a matter of weeks away the online poker industry is starting to hear testimony from some of those involved in the site until the bitter end. The silence amongst the firm's board members was broken by Howard Lederer with his interview for the ages on PokerNews. Now that it's over, we're sure it's not just us that are thirsty for more.
That in mind we devoted last week's poll to the subject and asked respondents the question After the Lederer Files, who do you want to see grilled next?
Onto the results…
In dead last with 0 percent is the former Full Tilt Poker board member Rafe Furst.
Lagging behind in the single figures with 8 percent was the payment processor at the heart of the case Daniel Tzvetkoff.
Absolute Poker/Ultimate Bet's only man on our list is Scott Tom with 10 percent.
Third place, with a rather disappointing 13 percent, is the man at the head of PokerStars Isai Scheinberg.
It was then down to the two men that we, as much as everyone else, want to hear from. In second place is the man that likes to spend his money on cowboy hats and capes, Chris Ferguson, with 33 percent.
That meant the most under-qualified CEO in the history of business, Mr Raymond Bitar, took the prize with 37 percent of the votes. We'll do what we can to get a satellite link to his prison cell. Anyone ever baked a laptop into a cake?
This week we take it back to something a little less serious, or maybe not depending on where your allegiances lie, as we ask what the most annoying parts of the new Apple iPhone 5 are. Answers on that virtual postcard to the right.