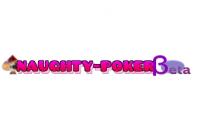 We don't know about you, but if you ask us, there's something a little contradictory about putting the words 'naughty' and 'tasteful' – on face value, at least – in the same sentence and even more so when the context is implied to describe the same thing.
But that, in a nutshell, is what Naughty Poker is all about. A venture of Toronto-based software engineer David Shiller, the new online strip poker site is being touted as a tasteful and classy kind of enjoying the teasing element of strip poker. In his own words and as quoted from Gambling911, Shiller describes his creation by saying, "It is naughty, but it's a tasteful and classy kind of naughtiness combined with fast-paced game play that makes Naughty Poker a thrilling experience beyond any other online strip poker."
Naughty Poker is still in its beta testing phase so it's still far from a slam dunk if we're going to see it move past this stage. But if you hop on to the site and give it a whirl, you'll get a simple taste…err…look at what Shiller is cooking up for all poker-loving testosterones out there.
The gist, as far as the beta version is concerned, is pretty straight-forward. You can either log-in or play as a guest, choose a model from a pretty wide selection that seems to be growing by the day, and engage in a simple five-card poker hand with the 75 designated chips assigned to you. Each hand costs five chips and once the cards are offered to you, you have the option of which card you'd like to exchange with the objective of making a hand that hits at least a pair of jacks. If you do make a hand, you win a more provocative photo of your chosen model. If you get anything lower than a pair of jacks, you get a less revealing photo of the aforementioned model. The key is to not hit "triple X' on the first level – there are seven levels you have to reach before getting the whole enchilada – or lose out on your designated chips. No rocket science needed here.
The man behind the game, David Shiller, admits that the site is far from complete and there are even more features that will be added once the site is up and running. "The beta version is only the beginning," he said. From there, Shiller and his business partner Wendy Marais will be looking to give the site more depth than the bare-as-bones features of the beta version. They're also encouraging user-feedback, probably to gauge the interest in the game and what other things need to be added to give players a more titillating experience.
The whole idea isn't exactly revolutionary, but hey, we're not about to slam these guys for putting a new 'twist' on something we don't mind playing once in a while.
Comments