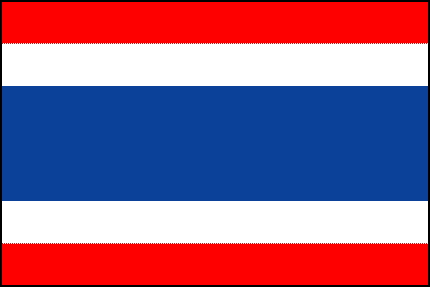 A Thai millionaire is the largest of a group of "whales" that owe Melbourne's Star Casino a multi-million dollar sum. Developer Nattachai Srirungsukpinij has been ordered to hand over $5.5 million to the casino after his cheque bounced last year. He is part of a group that collectively owes around $16 million and it's the second group of whales that were brought to the casino by SilkStar, the now bankrupt junket operator. Sadly for the Star Casino it's unlikely they'll see a dime as the gamblers have all since left the country and, contrary to their large mammal nicknames, they're very hard to find. Add to this the fact that Aussie court orders are very hard to enforce overseas and they probably won't even get an IOU for the money.
Six premises dubbed "gambling dens" by Thai media have reopened in Bangkok. Bangkok Post reports that MP Chuvit Kamolvisit posted a message on Facebook stating that six "major" dens are now open and operating as normal. The premises are open 24 hours a day and it follows Mr Chuvit launching a crusade to uncover the truth behind many of the country's "illegal" businesses. What this means for Bangkok's gambling dens is unknown and Mr Chuvit moved to deny that it had anything to do with money offered in the form of a bribe.
SJM Holdings has seen H1 net profit rise 28 percent after the mass market continued to grow at a fast rate. Profit reached HK$3.41 billion in the first half of 2012 and was in line with five analysts polled by Reuters that predicted an average of HK$3.5 billion earlier this month. The company is second to Sands China according to analysts Union Gaming Research and the fact profit has risen will give the entire enclave's casino industry a kick up the jacksy.
Comments