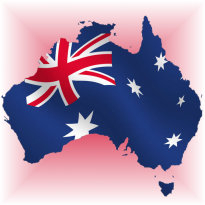 Australia's legion of clubs feel they should be the only ones to operate online casino games if legalized. Clubs Australia, the organization representing Australia's clubs, think that they're the best bet in terms of effective harm minimization – something that international gaming industry firms are likely to refute if it becomes the case.
Clubs Australia told The Age: "Such a model would at the least feature existing club gambling policies such as a ban on credit card betting, a ban on inducements to gamble and a ban on advertising to non-club members.
"A locally based, club operated online gaming model would provide Australians a legitimate avenue for consumers to exercise their gambling preferences, and engage in an enjoyable activity within a safe and regulated environment."
Even though the Clubs are enthusiastic should online casinos go ahead, their executive director did stress their continued opposition to it ever being allowed – period. They recognized that if it doesn't happen it should be through "a club-based, not-for profit-model."
Even though the clubs would relish the control it's unlikely, as it would mean nowhere near enough money being made for the government – one of the main reasons they are looking at regulating in the first place.
The government's attitude towards online gambling has started to change since a watchdog reported its first findings earlier this year. In it the "heavy-handed" approach to international sites in terms of ISP blocking was cited and it seems to have made the government consider softening their stance. As well as online casinos it will also regulate in-play sports betting with online poker, including casino games, likely to be trialed for a five-year period.
Comments