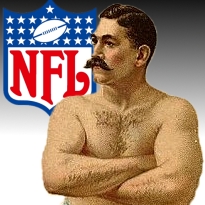 Sports betting in California took another step closer to legislative reality on Wednesday, as the Assembly Governmental Organization Committee gave bipartisan approval to SB1390, the bill that would allow Nevada-style single-game sports betting at state racetracks, card clubs and Indian casinos. The bill already passed the full Senate on May 29 by an overwhelming 32-2 vote. Next stop is the Assembly Appropriations Committee. SB1390's sponsor, Sen. Rod Wright, is having far less trouble getting consensus on this bill than on his divisive online poker bill, which never even came up for discussion at its last scheduled committee hearing.
As for concerns that any sports betting legislation would require a costly federal court fight to overturn the anti-sports betting PASPA prohibition, Wright told the Ventura County Star that "there is a state in front of us that will absorb all the legal costs." That would be New Jersey, which already has a sports betting law on the books and a governor spoiling for a federal fight. This week, state Sen. Jennifer Beck added her soprano to Chris Christie's baritone, saying New Jersey was "going to move forward and wait for the federal government in essence to come and tell us we can't."
But there's a hitch in the plan. Beck told local media outlet News Transcript that the scheme requires a wallflower to work up the nerve to ask a pretty girl to dance. "We really need the first person to step up to the plate and open up a sports book and then you have the federal government come in and shut them down and then the lawsuit would be filed. We are looking for the federal government to take some action so we can open up a legal challenge." So which of Atlantic City's financially flailing casinos will be the likely lad? C'mon, now… Given that the state will subsidize the legal costs, really, what do you have to lose besides your growing reputation as losers?
Comments