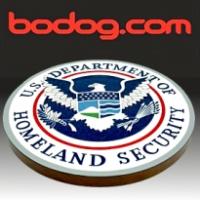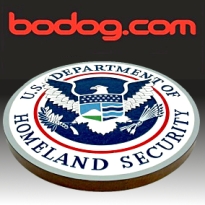 A federal grand jury in Baltimore Maryland has indicted Bodog Entertainment Group S.A d/b/a Bodog.com and four Canadian individuals involved with the group including Bodog Brand founder Calvin Ayre.
The Feds indictment includes just two charges; count one, Conducting an Illegal gambling business from June 2006 to January 2012, count two, money laundering conspiracy over the same period.
The federal prosecutors are alleging that that the group conspired to pay over $100 Million in sports gambling winnings to winning sports bettors by bank wire and checks through payment processors located within the United States.
In addition to paying millions to winning gamblers, Bodog Entertainment S.A. is accused spending $42 million of dollars through an unnamed media company to advertise directly to gamblers based in the United States.
The indictment tells of the feds using undercover agents to set up Bodog.com accounts via an undercover computer in the State of Maryland. The undercover agents would deposit through an ewallet, gamble on sports and then cash out their winnings via check or western union withdrawal.
Along with the undercover agents, the Federal investigators are relying on a former employee who was acting as a confidential informant during July 2010 who named the top directors and explained how the group allegedly operated.
This indictment is another notch in the belt of the proverbial pissing match between Assistant United States Attorney Richard C. Kay, based in Maryland and US Attorney, Preet Bharara, based in Manhattan. The two have been attacking gambling sites aggressively over the past year with Preet Bharara bringing the infamous Black Friday indictments against Full Tilt Poker, PokerStars and Absolute Poker. Richard Kay for his part had his hand in the Blue Monday indictments, which targeted 10 Central American sportsbooks, including BetED.
I've contacted Calvin Ayre concerning the indictments and he released this statement,
"I see this as abuse of the US criminal justice system for the commercial gain of large US corporations. It is clear that the online gaming industry is legal under international law and in the case of these documents is it also clear that the rule of law was not allowed to slow down a rush to try to win the war of public opinion.
These documents were filed with Forbes magazine before they were filed anywhere else and were drafted with the consumption of the media as a primary objective. We will all look at this and discuss the future with our advisors, but it will not stop my many business interests globally that are unrelated to anything in the US and it will not stop my many charity projects through my foundation. You can also follow this story here on the number one global online gaming news and entertainment site and the only site I will be doing interviews with for the next while…CalvinAyre.com"
We will have more to come, including exclusive interviews with Calvin Ayre, as this story develops.