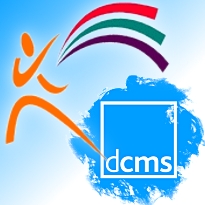 Malta's Lotteries & Gaming Authority has posted a notice on its website calling out a gambling site for displaying an LGA logo without the LGA's say-so. The message reads thusly:
The Lotteries and Gaming Authority (the 'Authority') would like to inform the public that the website www.21kbet.com has no connection whatsoever with the Authority and therefore any reference to the Authority and, or license issued by the Authority on the mentioned website is false and misleading. The Authority advises the public to play responsibly with operators licensed by jurisdictions that have sound remote gaming regulations.
The last time the LGA saw fit to publicly rebuke a site for misusing its good name was this past August, when it issued a similar notice regarding Lock Poker's unauthorized use of an LGA logo. As for 21KBet, SportsBookReview.com reports that 19 players with over €20k on deposit are being given the runaround, with 21KBet blaming Moneybookers for the payout issues, while Moneybookers has denied that 21KBet is an authorized merchant. Suffice it to say, steer clear.
Regulators from Alderney, Gibraltar and Jersey gathered in London on Thursday to discuss online gambling with a UK parliamentary select committee. The government is taking evidence as it prepares for a major revamp of its 2005 Gambling Act. Alderney Gambling Control Commission exec director Andre Wilsenach, the Gibraltar Gambling Commission's Philip Brear and Jersey Gambling Commission chairman Graham White took their turn at the microphone following an appearance before the same committee by Tessa Jowell and Richard Caborn, two former bigwigs at the Department for Culture, Media and Sport.
As reported by GamblingCompliance.com, Wilsenach told the committee that he thought it would be a good idea for the UK to set up a watch-list of "risky" operators. Wilsenach was speaking from experience, having presided over the implosion of former licensee Full Tilt Poker following the events of Black Friday and some truly inept business decisions by FTP's brain trust. But even with the benefit of 20/20 hindsight, Wilsenach maintained that the AGCC was not to blame for FTP's misdeeds, calling it a case of an operator "deliberately deceiving the regulator."
Going forward, Wilsenach envisioned a system that would "create a very careful risk profile of operators depending on which jurisdictions they do business in, what payment processors they use and so forth … if it requires that you audit their statements and financials on a quarterly basis, and if they have to pay for it, then so be it. That would be the requirement of operators who fall into that risk profile."
With far less egg to wipe off his face, Gibraltar's Brear took a more combative tone, complaining that the his outfit's relationship with the UK Gambling Commission hasn't been as "positive or productive … as we would have wished." (Perhaps it's due to racing luminaries referring to Brear's base of operations as "that parasitic little island.") Brear theorized that the "one-way street" he's experienced may be due to the fact that the UK Gambling Commission "hasn't got any experience in online gambling; its principal online gambling adviser works from Australia. We have a better working relationship with Malta than we do with the UK." With Gibraltar's 'white list' status potentially undermined by the UK's intention to require UK-facing operators to hold a UK-issued license, it's little surprise that Brear thinks the 2005 Act is fine as it is, and that UK punters are "well protected by the current arrangements."