With the NFL playoffs in full swing the whole of North America is looping the loop over the exploits of Denver Broncos quarterback Tim Tebow. Is Tebow really the latest incarnation of Superman? Can he make women drop their panties at the mere sight of his number 15 jersey?
He should be able to prove all this in Foxboro tomorrow night as he visits the scene of his darkest hour to take on a man that has seen all this, done everything and had the t-shirt three times over, Tom Brady. Chances of Tebow's latest miracle are…urm…LOW. Lower than those aforementioned panties. Oddsmakers have the Pats a 13.5-point favorite and we'd be questioning whether Tebow is in fact Christ the beholder were he to prevail.
If you get to the stage of being loved by the entire nation then one thing's for sure – you can command more pussy than the next man. Even if that "next man" is Tom Brady. With this in mind it's hardly a surprise that Katy Perry's parents are gunning for their recently back-on-the-market daughter to devour young Tim.
A source told the New York Daily Post: "Katy's mentioned on more than one occasion how much she likes Tim.
"Katy's mom firmly believes the best cure for heartache is to quickly fall in love again. In her mind, Tebow is the perfect guy for her daughter. He's handsome, charming, intelligent and above all, a good Christian."
Why should Tebow go for there though? It's likely that the devout Christian is waiting for "the one" and we're not sure why he'd decide that stirring Russell Brand's porridge is it. If he's thinking that maybe he doesn't want someone else's damaged goods then we can give him two reasons why he should think again and we'll leave it to Katy to point them out. Take it away…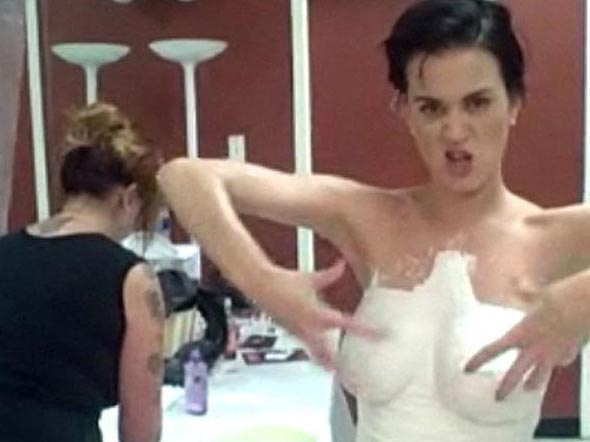 Comments