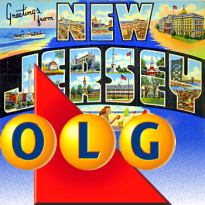 Sports betting in New Jersey took yet another step towards reality on Thursday after a state Assembly panel unanimously approved A-4385, the Assembly's version of the S-3113 bill recently introduced by Sen. Ray Lesniak. A similar panel in the state Senate gave its stamp of approval a week ago, and New Jersey voters overwhelmingly gave sports betting a vote of confidence in a statewide referendum in November. The bill will now head to the full Assembly for a vote as early as next week, while the full Senate will vote on the bill on Dec. 15.
Assuming both houses vote 'aye', the next step will be getting Gov. Chris Christie to add his signature to the bill. Christie has expressed his support for bringing sports betting windows to Atlantic City casinos, but there are concerns that the addition of an online betting option to the bill might change Christie's mind. Lesniak told the Associated Press that "if [Christie] cares about the future of Atlantic City, he'll approve this. All the studies we've seen show that of all the hundreds of millions of dollars in wagers this will generate, 70% of that will come through the internet." Assuming Christie doesn't balk, the final step in Lesniak's vision will be a federal court challenge of the Professional and Amateur Sports Protection Act (PASPA) that limits single game sports betting action to within Nevada's state lines.
North of the 49th parallel, Canadian provincial lottery corporations are also itching to get in on some sports betting action. As MP Joe Comartin's single-game sports betting bill makes progress in the House of Commons, lottery reps have been doing their best to drum up public support. Not that much encouragement is needed, apparently. A Vancouver Province poll on whether to allow single-game sports betting is currently running 62.5% in favor of betting with controls, 27.5% choosing the libertarian option ("all gambling should be free of government control"), 7.5% taking the prudish "absolutely not" path and just 2.5% opting for the status quo.
Those provincial lotteries aren't limiting their interest to sports betting. The Toronto Sun reported that Ontario Lottery and Gaming (OLG) will put out a Request for Proposals on Friday in pursuit of expertise to put their casino games and lottery ticket sales online. Ontario approved the online move in 2010, intent on following the lead of their provincial counterparts in Quebec and British Columbia. But given that OLG has specified an 'early 2012' launch date, they appear to be leaving things a little close. (Or maybe the technology contracts were secretly agreed upon long ago, and this public tender is specifically designed to give off the appearance of a free and open process. Cynical? Us? Nahhh…) After all, the last thing OLG wants is to mimic the disastrous July 2010 launch of the BC Lottery Corporation's online gambling site PlayNow.com.
Comments