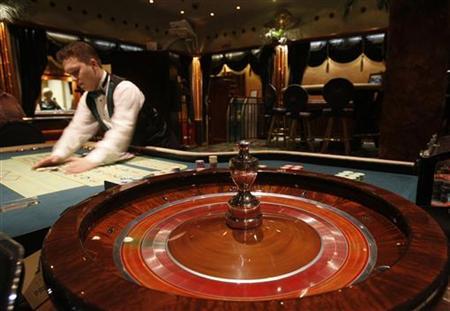 Geographically, Russia is the largest country on the planet and in total covers more than one eighth of the Earth's surface. In a country where it's hard to tell who's actually calling the shots, the gambling industry is equally shrouded in mystery. In the first of two articles focusing on the country's gambling industry we look at the laws that currently govern the industry and what punishment can firms expect to receive for breaking the law.
Since July 1st 2009, the gambling industry has been forced by the government to operate out of four zones in far-flung areas of the country and they can expect heavy penalties if found anywhere else. It's thought the changes cost around 400,000 people jobs as Kaliningrad Oblast, Azov-City, Altai Krai and Primorsky Krai all became homes to Russia's casino business. The fact that they're in the further flung corners of the country tells you all you need to know about the Russian attitude to gambling. Lyubov Loginova, head of the board of directors at Alsart Group, is part of a company that has been around Russia's entertainment industry for 15 years. In terms of recent developments, she said, "On July 6 The State Duma approved the presidential draft law toughening criminal and administrative responsibility for organizing an underground gambling business, including one carried out via the Internet and mobile communications."
There are a number of penalties that can be handed out to those who are found to be operating illegally. Administrative fines range from between 3,000 and 5,000 rubles ($100-170) for individuals to 30,000-50,000 rubles ($1,000-1,700) for gambling industry officials. Legal entities can be expected to fork out a figure ranging from 700,000 rubles ($25,000) up to 1,000,000 rubles ($36,000). In every case, all equipment is seized and you then get to find out how long you'll be banged up in the gulag for! Penalties range from three to six years inside but that is only if the profits made exceeded 1.5million rubles. The longest sentences are for anyone that has made over six million euros whereas if the amount made was less, additional administrative fees replace the prison time.
Bookmaking legislation has also seen changes recently. Ms Loginova explained that Russian laws stipulate wagering on the outcome of an event can only be carried out in the presence of a legal person that has a license for bookmaking activity. It effectively means that, much like many other parts of the world, bookmaking must be licensed to take place. The legal person must be Russian but cannot be connected in any way to state and municipal authorities. To gain a license they must have net assets of at least one billion rubles and to have authorized capital of at least 110m rubles paid in cash none of which can be borrowed.
Check back here tomorrow for our full interview with head of the board at Alsart to find out more about how the company operates.
Comments