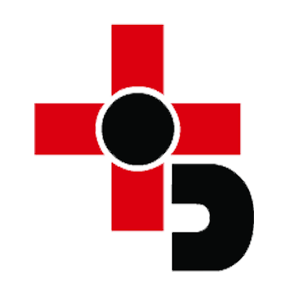 Plus-Five Gaming announced today that it has integrated Global Gaming Labs Live Dealer Casino into the Plus-Five Network. Global Gaming Labs are the preeminent providers of Live Interactive Streaming Games of Skill and Chance. Global Gaming Labs are yet another in a succession of game engine providers that have joined this exciting network since the start of 2011.
The Global Gaming Labs Live Dealer Casino means that the Plus-Five's product offering now covers all major gaming groups and allows white-labels to pick cutting edge sticky content all products & platforms. It also means that Plus-Five has a suite of products, including a Mahjong supplier that is also to shortly joining the plarform, which will enable it to expand outside of its current market and into the Asian gaming market.
Once again Plus-Five continues to showcase its ability to attract well known content onto its platform. Deals like this show that Plus-Five's reputation is such that,increasingly, game suppliers are pressing to be aligned with the company and its offering.
Having launched with casino & mobile games back in Jan 2010, Plus-Five Gaming nears the middle of 2011 with Bingo, Poker, Sports Betting & Live Dealer games from some of the biggest names in online gaming – Aberrant Software, AliQuantum Gaming, CozyGames, IGSoft, IGT & Viaden – all available to its white-label partners through oneseamless system with a single wallet & registration.
In the course of the last eighteen months, Plus-Five Gaming, has completed deals throughout Europe and has launched nearly 15 white-label sites with a similar amountin the pipeline to go live throughout 2011.
Mark Jones, Marketing & Business Development Director of Plus-Five Gaming,commented, "Plus-Five has been looking to partner with a live streamingcasino and in Global Gaming Labs we have found the perfect partner. The quality of their offering really enhances the Plus-Five solution and gives us thecontent we need to focus our new business efforts into other markets."
"Our inclusion in the Plus Five network further positions GGL as a clear frontrunner in the burgeoning live gaming market sector" said Bobby Goodoien, Chief Operations Officer at GGL, "We look forward to a long and mutually beneficial relationship with Plus Five and their licensees"
About Plus-Five Gaming:

Plus-Five Gaming is a Maltese licensed & UK based 'White-Label' gaming company based on the AliQuantum Gaming Platform, offering clients a complete end-to-end gaming solution including payment processing, customer services, marketing facilities and full LGA Licensing.

Plus-Five offers those looking to enter the online market a cost-effective end-to-end 'white-label' service.

Plus-Five works across online, mobile & kiosk platforms.

Plus-Five offers Bingo, Casino, Poker, Sports Betting, Skill Games, Live Dealer and Mobile Phone (both J2ME & Smartphone) games from various providers through one seamless platform, operating from a single wallet.

Plus-Five works with some of the leading providers of online & mobile content including Aberrant Software, AliQuantum Gaming, Cellectivity, Cozy Games, IGSoft, Viaden Media & IGT.

Plus-Five Gaming Ltd is registered in Malta (European Union) & owns a class 1 license from the Lotteries and Gaming Authority (LGA) in Malta and is duly approved to offer casino games certificated by the LGA.

Plus-Five Gaming, powered by the AliQuantum Gaming Platform (LGA Class 4), launched at the International Gaming Expo (IGE) 2010.
Comments