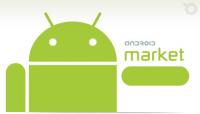 Android's time in the limelight could diminish sooner rather than later as Apple is clawing its way back to the summit of the smart phone industry. Instead of sales or market share, today's news concerns developer preference and it's clear to see what the fruit of most developer's hearts is. Flurry reports that detailed information from its clients shows that a large proportion of projects started were aimed at Apple devices. Whether it were the iPhone, iPad or iPod Touch 72% of those asked showed a preference to Apple – the number for Android was a disappointing 28%.
According to the report, "From the developer's point of view, the most attractive aspect of the iOS consumer audience is that they all have credit cards on file with iTunes."
Flurry added that having undergone unprecedented growth for the past year the Android markets is well and truly slowing when it comes to new projects
There are obviously a million different surveys on the industry so by tomorrow we'll be told that Google's system is back on top.
Meanwhile, Apple claimed victory in their latest patent battle against a manufacturer of Android handsets. HTC were defeated by Steve Jobs and company for infringing patents awarded in 1999 that cover "system and method for performing an action on a structure in computer-generated data".
It all comes down to data being processed after reacting to the touch of a finger. It will mean that Apple can now take out the same infringement cases against a number of Android manufacturers as readies in the trenches ready for battle. Apple only retort was, "competitors should create their own original technology, not steal ours."
Comments