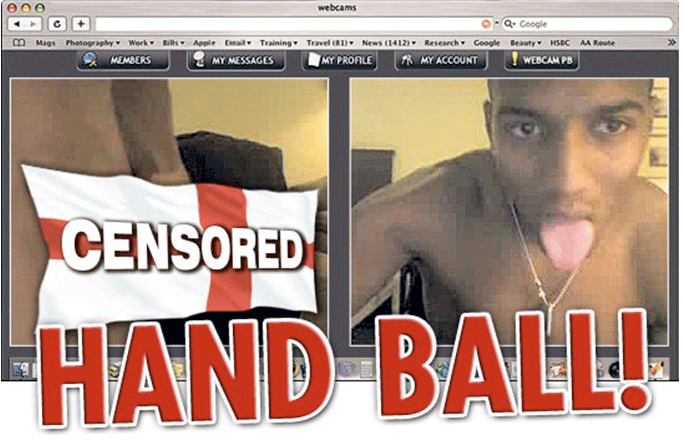 Manchester United are continuing to signal their intent ahead of next season with the signing of England winger Ashley Young. The deal is thought to be worth as much as £15million and after the signing of Phil Jones it tips their spending over the £30m mark. They were probably a shoo-in for the title without these two signings but Young's arrival makes it almost a certainty. Well that and Manchester United are thought to have the best webcams in the entire Premier League. We haven't forgotten about your exploits Ashley. Two hands eh!
In terms of the other contenders for United's crown, Chelsea finally completed the appointment of Jose Mourinho Jr Andre Villas-Boas. He will now embark on the customary one to two year spell in charge before being given a hefty payoff. To last the season out the club's pursuit of Luka Modric will have to bear fruit unless the former Porto boss has someone else in the pipeline.
Arsenal is still in dire need of an entire overhaul of the defensive part of their side. For the most part their defense can at times look as if it's auditioning for a part in a new cirque de sport. Arsene Wenger is also resigned to losing Cesc Fabregas to Barcelona but the blow should be softened by the emergence last season of Jack Wilshere.
One of the most realistic challengers to United's crown are cross-city neighbours City who have done sweet FA so far this transfer window. The lavish spending may well be toning down. What's more realistic though is that they're simplyholding out to see whether Carlitos Tevez decides to return to Manchester. The verdict there is that it will be very unlikely after he openly criticized the city and stated his ambivalence to returning. His reported £250,000 per week wages are the stumbling block though.
All in all United are winning the race towards next season's title at a canter. Signing David De Gea as the replacement for Edwin van der Sar will only reinforce this further.