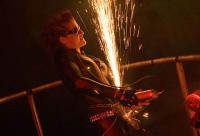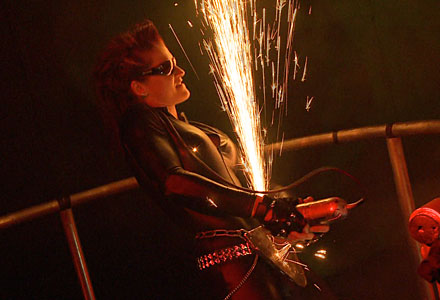 If you've by chance come across the site  igamingcalendar.com, you will have undoubtedly noticed that it's quite simply a substandard copy of our Online Gambling Events & Conference Directory. Sure, it's a good idea, which is why we made our Online Gambling Events & Conference Directory the best and most comprehensive in the industry for our viewers and it's actually quite refreshing to see that we've been copied in that regard.
It would appear the phrase "often imitated never duplicated" would apply to us in this case. We can't fault Michael Caselli for trying to follow in our footsteps or for basically taking a small but integral portion of our site and attempting to make an entire business out of it. In fact, we want to congratulate them on recognizing a great idea and give them a pat on the back, "Nice try".
The CalvinAyre.com Gaming Directory is the gaming industry professional's only comprehensive guide. Not only does the events calendar have all the major industry events; but it also has the lesser known ones that can sneak up on you. Our Online Gambling Events & Conference Directory covers all the gaming conferences and industry events.  It also lists countless Marketing, Business and SEO, conferences for the entire year. In this directory alone, are all the tools and dates that an industry professional would need to further his/her personal professional development and that of his/hers business. It doesn't stop with just gaming industry events, it also includes an extensive and exhaustive listing of every major Sporting and Poker event in the calendar year. A reference and planning tool like the CalvinAyre.com Online Gambling Events Directory and Conference Directory is an invaluable resource, so it's nice to see others following our lead.
It makes perfect sense for anyone associated with the gaming industry to have one site that they can visit and be completely up to speed in our industry. There should be a site where the gaming industry can learn the inside information on what is happening in our industry on the ground in North America, Asia and all over the globe, and a place where they can get video updates covering gaming conferences and check out the latest photos and videos from the most rocking industry parties. That one stop shop is and will continue to be CalvinAyre.com, but we don't mind copy cats.
In fact, Calvin is quite accustomed to being imitated but never duplicated, Michael Caselli seems to have made an whole industry out just copying Calvin actually. We're just wondering if he got financing for this latest copy cat move from any of the big public companies, wouldn't that be rich? We'll take it as a compliment.