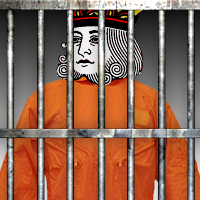 Indicted Black Friday payment processing figure Ira Rubin was denied bail in a New York courtroom on Wednesday. Rubin, a US citizen formerly residing in Costa Rica, was arrested April 25 in Guatemala and extradited to the US to face charges of bank and wire fraud related to online poker transactions. US Magistrate Judge James Cott said he had "no choice but to detain the defendant."
Among the judge's "unlimited reasons" for not giving Rubin the benefit of the doubt was Rubin's history of ignoring similar court orders, including his failure to appear for a court date in 2008 and the withdrawal of half a million dollars from a bank account in 2006 after a judge had instructed Rubin to leave the money (which was linked to telemarketing fraud) alone. The judge also took into account Rubin's lengthy criminal past. Rubin has now incurred at least two dozen criminal charges in six US states, some dating back to the 1970's.
Rubin's lawyer Stuart Meissner had asked for his client to be allowed to post a $300k bond, claiming that Rubin was not a flight risk because he wanted to stay in the US and fight the charges. But prosecutor Arlo Devlin-Brown (Assistant US Attorney for the Southern District of New York) claimed that Rubin had gone to Guatemala to obtain a false passport, with which he planned to travel to Thailand. Devlin-Brown revealed that Rubin had shared this info with his cell mate in Florida while he was awaiting his New York court date, proving that Rubin clearly wasn't the brains of his operation.
After the hearing, Meissner told the media that the government's evidence was "highly questionable" and that the whole brouhaha was "a bit of an overkill. This is like a year before Prohibition ended. The handwriting's on the wall in that respect." Rubin faces a potential 85-year sentence if convicted. That's a lot of time in which to practice one's penmanship on the wall of one's cell.
Comments